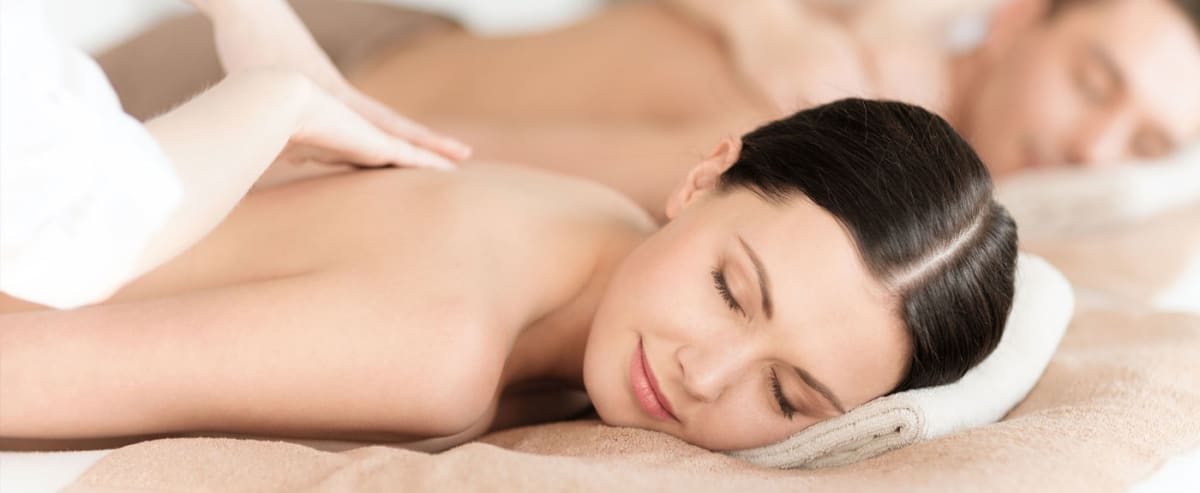 How much does a massage cost?
How much does a massage cost?
---
The average cost for a massage is $75 an hour. Hiring a massage therapist for a one-hour massage, you will likely spend between $50 and $90. The price of a massage can vary greatly by region (and even by zip code).
Get free estimates for your project or view our cost guide below:
$50 – $130
60-min massage
$90 – $175
90-min massage
---
The average cost for a massage is $75 an hour. Hiring a massage therapist for a one-hour massage, you will likely spend between $50 and $90. The price of a massage can vary greatly by region (and even by zip code).
Get free estimates for your project or view our cost guide below: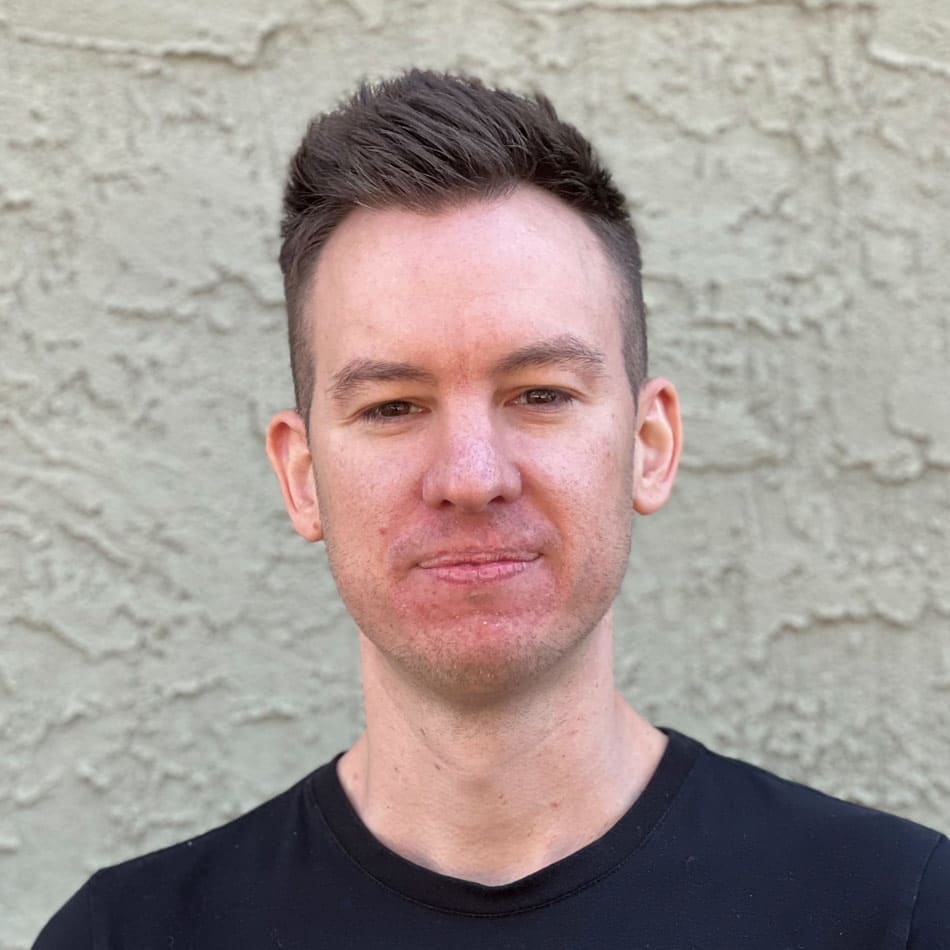 Average Massage Prices
Average massage prices range from $50 to $90 per hour with most spending about $75. For a shorter 30-minute massage, expect to spend $30 to $65, whereas a 90-minute massage costs $90 to $175. Prices depend on the duration, location, the type of massage, and any add-ons such as aromatherapy.
Massage Prices

| Length | Average Cost |
| --- | --- |
| 30 Minutes | $30 to $65 |
| 60 Minutes | $50 to $130 |
| 90 Minutes | $90 to $175 |
| 120 Minutes | $120 to $200 |
1 Hour Massage Cost
The average cost for a massage is $75 an hour. A therapeutic massage from a student in training can be as cheap as $40 an hour, while a massage from a professional with a decade of experience could be $150 per hour or more at an exclusive spa.
1 Hour Massage Cost

National

Average Cost
$75
Minimum Cost
$40
Maximum Cost
$150
Average Range

$50

to

$90
Standard massage therapy costs $1 per minute on average. The majority of licensed massage therapists charge more if they have several years of experience or offer specialty massage techniques like hot stone or trigger point therapy. Rates can also vary greatly depending on where you live.
Massage Prices List
The following massage therapy prices list provides a helpful average price range for each of the most popular types of massage available. Please note that spas may change their prices at any time, and may offer various unique amenities.
Massage Prices List

| Type | Average Cost Per Hour |
| --- | --- |
| Full Body Massage | $50 – $90 |
| Couples Massage | $200 – $420 |
| Deep Tissue Massage | $80 – $120 |
| Swedish Massage | $50 – $90 |
| Prenatal Massage | $70 – $120 |
| Foot Massage | $40 – $50 |
| Back Massage | $40 – $50 |
| Sports Massage | $55 – $130 |
| Head Massage | $50 – $80 |
Full Body Massage – Full body massage rates are often around $60 to $100 an hour. A full body massage is proven to increase your sense of well-being and can keep your body injury-free. Relaxation massages are the lowest in price, whereas massages that require more effort on the part of the massage therapist, or a higher degree of certification, cost more.

Couples Massage - Couples massage prices generally fall somewhere between $200 and $420 total for both people.

Deep Tissue Massage – It's common to see a deep tissue massage cost range of about $80 to $120 an hour. Deep tissue massages are for relieving stress and muscle tension.

Swedish Massage – Swedish therapeutic massage prices range from $42 for 30 minutes up to $150 or more for 120 minutes. Expect charges of around $100 per hour for a Swedish massage at your home to cover the therapist's transportation fees, or you could also pay about $110 or more for highly specialized therapists for a relaxing massage.

Prenatal Massage – A prenatal massage costs about $80 to $120 an hour or $150 for two hours.

Foot Massage – A massage focusing only on the feet costs about $40 to $50 hourly on average.

Back Massage – On the East Coast, you could expect to see an upper back, neck, and shoulder massage price range of $50 or more for a 45-minute session.

Sports Massage – A 60-minute sports massage is $100 to $130 around Los Angeles and $55 to $75 around Missouri.

Head Massage – Scalp, head, and neck massages around New York can cost anywhere from $25 for 25 minutes to $50 for a 20-minute cranial massage.
Massage Therapy Rates By Type
The type of massage you get is a major determining factor of massage rates. For example, a basic massage in a facility without any amenities could cost as little as $40 an hour. Prices only increase from there depending on the skills and experience of your massage therapist and the add-ons that you get with your massage. Consider the following examples below:
Massage Therapy Rates By Type

| Type | Average Cost Per Hour |
| --- | --- |
| Hot Stone Massage | $85 – $150 |
| In-Home Massage | $100 – $130 |
| Chair Massage | $1 per minute |
| Mobile Massage | $79 – $200 |
| Oriental & Thai Massage | $50 – $90 |
| Aromatherapy Massage | + $10 – $20 |
| Neuromuscular Therapy Massage | $90 and up |
| Cupping Therapy | + $25 |
| Chemical Peel | $100 and up |
Hot Stone Massage Cost
On average, you can expect to see hot stone massage prices starting as low as $85 hourly or going up to $150 or more at an exclusive resort. A hot stone massage costs more if they also include essential oils, special towel wraps, or other treatment enhancements.
In-Home Massage Rates
An average in-home massage cost is around $100 to $130 hourly for them to come to your house and give traditional massages like Swedish, deep tissue, prenatal, or sports massage.
Chair Massage Cost
A typical chair massage costs around $1 per minute, and they're available in shorter sessions than table massages. You can often book a 10-minute or 20-minute chair massage for only $10 to $20 in malls.
Mobile Massage Prices
Mobile massage therapists charge $79 an hour up to $200 or more for 2 hours. Prices depend on how far away you are, and you may have to book a 1-hour minimum appointment for an in-home massage.
Oriental & Thai Massage Prices
An average Thai Massage costs $30 for 30 minutes and up to $150 for 2 hours in Los Angeles. By comparison, a Thai massage in Boston can average around $60 per hour or up to $230 for a 2-hour Thai massage package, including a foot scrub or another additional treatment.
The term "Oriental massage" is a broad definition that can apply to any modality that came from a country in Asia, including:
Thai massage

Indonesian-Javanese massage where the therapist uses their hands and knuckles

Shiatsu

Acupressure based on Traditional Chinese Medicine

Qigong meridian treatments
Additional Massage Services
Some clinics only offer massages, while many others include other services that promote a more holistic approach to physical wellness.
Serenity Massage & Bodywork in Whitinsville, MA, also offers reflexology, cupping, polarity, and reiki starting at $70 per hour.
Eastern Market Wellness in Detroit, MI, also offers herbal care, nutritional planning, reiki, and Thai massage (traditional Thai massage uses no oils or lotions). They charge $75/hour, or $140/hour for a couple's massage.
Aromatherapy Massage – It's common to see aromatherapy added onto a massage session for 10 to 20 percent more than the base massage price. That means a $65 massage is likely to cost $70 to $80 when including aromatherapy, for example.

Neuromuscular Therapy Massage – At massage clinics, you can find neuromuscular massage sessions available for $65 for 30 minutes, $90 for 60 minutes, and $125 for 90 minutes.

Cupping Therapy – At Massage Heights, you can add cupping therapy to any other massage for an additional $25, plus the cost of your original massage.

Chemical Peel – Costs at the Hand and Stone Massage and Facial Spa are around $100 or more for either a glycolic youthful-skin peel, salicylic anti-acne peel or a color-balancing lactic acid peel.
Professional Massage Therapy Rates
**Please note that prices will vary slightly according to the location. For example, therapists in larger metropolitan cities always cost more. Discounts may be offered if you purchase a gift card in advance.
Professional Massage Therapy Rates

| Company | Average Cost Per Hour |
| --- | --- |
| Massage Envy | $90 |
| Zeel | $93 |
| Elements Massage | $69 |
| Massage Heights | $50 |
| Massage Luxe | $74 |
| Massage Green | $60 |
| Hand and Stone Massage | $60 |
| Cortiva Institute | $50 |
| Equinox Massage | $76 |
| Soothe | $128 |
| Lifetime Fitness | $90 – $100 |
| Blue Cliff | $18 – $35 |
Massage Envy Prices
Massage Envy prices start at $45 to $60 for members and $90 or more for non-members for a one-hour massage. Adding enhancements such as aromatherapy or an exfoliating sugar scrub cost $10 more.
Zeel Massage Prices
You can book a Zeel in-home massage online starting at $93 for 60 minutes when you become a member. Non-member prices begin around $117 for a 60-minute in-home massage, and all prices include a standard 18 percent gratuity fee.
Elements Massage Prices
Introductory rates at Elements Massage begin at $69 for 60 minutes. A 90-minute massage is around $99, and a 2-hour massage costs $139. You'll pay additional fees for prenatal massage, aromatherapy, hot stones or Himalayan salt stones.
Massage Heights Prices
At Massage Heights spas, you can get a 1-hour massage for around $50, a 1.5-hour massage for about $75, and a 2-hour massage is generally $100. Foot scrubs, facial massages, and other perks are available as add-ons for $12 each.
Massage Luxe Prices
Massage Luxe prices start at $55 per hour for members, while non-members pay $74 hourly for most treatments. MassageLuXe offers first-time sessions at $38 for deep tissue, prenatal, or Swedish massage. Also, your first hot stone massage, aromatherapy treatment, reflexology session, or trigger point therapy costs $48.
Massage Green Prices
Massage Green prices for members are $60 a month for a 60-minute massage, with additional massages for $50 each. Standard guest massages cost $90 an hour, $120 for 1.5 hours, and $180 for 2 hours. Introductory massage rates are $60 an hour, $90 for 1.5 hours, and $110 for 2 hours.
Hand and Stone Massage Prices
Hand and Stone's introductory prices are $60 for a 60-minute massage and $80 for a hot stone massage. Member discounts can vary at each location. Standard rates are around $120 for a couples massage. Add-ons for hand, feet or scalp treatments range from $10 to $15 each.
Cortiva Institute Massage Prices
Cortiva Institutes allow students to gain more experience by offering massages to the public. In Scottsdale, Arizona, it costs $50 for 60 minutes, $75 for 90 minutes, and $100 for 120 minutes.
Equinox Massage Prices
The average Equinox Spa charges $76 for regenerative massage, reflexology, performance massage, and aromatherapy massage. Their most-expensive massages are $260 for a massage from a master therapist for 110 minutes in almost any type of massage. You don't have to be a member to book a massage.
Soothe Massage Prices
Soothe sends a massage therapist to your home with their own table at rates of $128 for 60 minutes, $175 for 90 minutes, and $225 for 120 minutes. Additional charges may apply, and prices are subject to change.
Lifetime Fitness Massage Prices
If you get a massage at the Vestavia Hills Life Spa at the Lifetime Fitness Gym in Alabama, then you could pay between $90 to $100 for a standard 60-minute massage on average.
Blue Cliff Massage Prices
A supervised 50-minute massage from students in training at Blue Cliff College can cost as little as $18 to $35 on Groupon at participating locations. Please note these offers may be seasonal.
Massage Cost Factors
Duration: Most massages will last for 60 minutes or 90 minutes. Although the standard rate is around a dollar per minute in most locations, you can sometimes get a discounted dollar-per-minute price if you book a longer massage.

Location: It's typical to pay more for a massage at an exclusive day spa and massage clinics because the fee often includes bonuses such as luxurious showering facilities, complimentary drinks, free soaks in a jacuzzi or other amenities. Mobile or in-home massages can also cost slightly more to cover the expenses of the therapist's transportation to and from your home. Due to varying costs of living in different places, you'll also find higher prices for a massage in big cities such as New York or San Francisco, which could be twice as much as a massage in a small town in Iowa, for example.

Specialized Massage: Any massage beyond the basic Swedish style taught in most massage schools can cost more because of the extra training required to learn it. An intensive treatment, such as trigger point therapy that requires more effort from the therapist costs more due to the extra work it involves.

Add-ons: Any extra massage enhancements such as a sugar scrub, using essential oils like in aromatherapy, exfoliation treatments, cupping, hot stones, or anything like those will add extra fees to your bill.

Packages: If you plan on getting more than one massage at a location, then it helps to ask what kind of discounts they offer on massage packages to get the full value for your money. You may see offers for seasonal discounts when you become a member or when you book massages for family and friends as well.

Corporate Events: If you book a chair massage specialist for your next corporate gathering, you could pay around $190 to $380 to have a 10-minute massage for 10 people within 2 hours at some places. It may average down to about $10 hourly per therapist, which is an excellent deal.
Frequently Asked Questions
How much do you tip a massage therapist?
In the United States and parts of Canada, most people leave a tip of up to 20 percent. However, you wouldn't tip if your massage is at an all-inclusive spa where they automatically include a tip for their services on the total bill.
If you're in doubt about the tipping practices at your location, then you can always call ahead and ask the receptionist if they include a tip automatically in the bill, or if it's not expected.
Should you feel pain or any soreness during a massage?
Some massages such as a deep tissue massage, trigger point therapy, Rolfing soft-tissue manipulation, or acupressure can leave you feeling slightly sore afterward. These massages rely on the therapist working deeper into the tissues, which helps release toxins that can lead to minor soreness for one to two days. However, the pain should be minimal and go away within about three days.
If you have prolonged pain for up to a week -- especially if the pain increases rather than decreasing over time -- then that's a sign that this therapist may have created a misalignment in your body. You should see a chiropractor to correct any postural damage done. You can file a complaint with them, or you can also report them to the Better Business Bureau for malpractice.
How much clothing should you take off for a massage?
The only types of massage where you need to be nude or wearing only underwear are typically those that include oils or lotion. In the United States, national regulations state that if you receive a massage while nude, then the therapist must keep your private parts adequately covered with a sheet at all times. Plus, they have to leave the room while you're changing and while you get dressed afterward, always knocking before they walk in to ensure your privacy. Certain types of massage do not require you to remove any clothing, such as shiatsu, chair massage, or Thai massage.
Should you make conversation during the massage?
The only things you need to tell your bodyworker are:
If their technique is hurting you.

If you have any medical conditions or old injuries that give you chronic pain.

If you need them to spend more time on any extra sore muscles.
Any conversation beyond that is entirely optional and up to you. Do whatever helps you relax and feel comfortable.
What if you fall asleep or drool during a massage?
It's common to go to sleep without even realizing it during a massage, so the therapist won't mind. In most cases, it can be a good sign that the bodywork is helping you release a lot of pent-up tension. If you tend to fall asleep during a massage, then scheduling a massage closer to the end of your day is often better since it will help you sleep better when you get home.
What if you have to go to the bathroom during your massage?
It's best to tell your therapist rather than holding it in and waiting until after the massage to go. Massage therapists won't mind. Spas often provide a bathrobe that you can quickly slip on to go to the restroom.
What if you get ticklish during a massage?
Let your bodywork specialist know that you are ticklish before the massage begins. Otherwise, you can mention it during the massage. They will appreciate it more if you speak up and ask for a stronger touch or more pressure, which will help relieve the tickling sensation.
What if you need to pass gas during a massage?
Since one of a massage therapist's goals is to improve your circulation, they won't be surprised or offended if you pass gas during the massage. If you have excessive gas or feel uncomfortable about it, then you can always tell them that you need to go the restroom for a little break.
What if you get an erection during a massage?
To most bodyworkers, a client who gets an erection is not a big deal. They view the client through the eyes of their training, as if seeing a collection of organs and muscles on the table through an X-ray machine. Therefore, a licensed massage therapist or esthetician will ignore an erection and let it go away on its own. Their policy is not to come into any contact with genitals or nipples, and the law requires them not to cater to any clients requesting sexual contact either.
Are massages tax deductible?
In some instances, you can itemize your massages as tax deductions. Generally, your total medical expenses need to be at least 7.5 percent of your income to qualify as a tax deduction, though some exceptions may apply. Your doctor should also prescribe massages for your condition as part of a physical therapy program.
Questions To Ask A Massage Therapist
How long have you been a massage therapist?
For a lot of massage therapists, they don't start to develop their personal massage style until they have at least one year of experience. After two years of doing bodywork, they become more confident in their technique and still have lots of enthusiasm for their profession. It's rare to find a bodyworker with 10 years or more of experience. If you do, then you should expect to pay more for their extra knowledge and ability to give you a very high-quality massage.
What kind of massage training have you had?
You'll experience a big difference between a massage from a student at the local community college versus a student who went to one of the nation's top institutions of healing arts. The longer they went to school and the more varieties of massage they've studied, the more you can expect a higher-quality treatment from them.
Are you certified or licensed massage therapist?
Ask the therapist or esthetician if they've received a state license. Most states in America require massage therapists to acquire between 500 to 600 hours of training before they get their license. You're always better off booking a licensed therapist because they will have a thorough understanding of the right precautions and procedures to help you relax and detox rather than accidentally hurting you on the massage table.
For example, The massage therapist at Effective Massage in Providence, RI, is board certified in both medical massage and manual lymph drainage, and is currently working on oncology patients at the Cancer Institute of Rhode Island. Her prices start at $55/hour.
What type of massage do you specialize in?
Before you tell the therapist what your favorite massage style is, ask them what kinds of massage they specialize in. If they don't automatically mention the type of massage you want, then you'd be better off booking a different therapist who can cater better to your preferences. There is a tremendous difference between specific modalities such as deep tissue and basic reflexology, for example, so don't trust that any therapist is excellent at every type of modality because that's generally not the case.
Where else have you worked?
It's good to hire or work with a massage specialist who has worked in different locations because they often have a greater understanding of different massage types. However, a massage therapist who works for more than two years even at one place can still offer you an excellent treatment.
Do you require a health questionnaire from your clients?
In many states, the law requires therapists to ask clients to fill out a health questionnaire at the same time they also sign a waiver confirming that they understand the terms and conditions of the massage service. If you aren't asked for any of this, then you should question if they are a licensed therapist.
Do you have experience working with my health condition?
You should always discuss any chronic health conditions you have with your therapist before the massage begins. If you have any alignment issues or spinal injuries or conditions such as scoliosis for example, then you definitely want to work with a massage therapist who has experience working with these conditions in their past clients.