How Much Does Acupuncture Cost?
How Much Does Acupuncture Cost?
---
The average cost of acupuncture for weight loss, back pain, smoking cessation, migraines, and general treatment is $50 to $90 per session. For fertility and cosmetic treatments, expect to spend $100 to $150 or more per session.
Get free estimates for your project or view our cost guide below:
$50 – $90
Per Session
---
The average cost of acupuncture for weight loss, back pain, smoking cessation, migraines, and general treatment is $50 to $90 per session. For fertility and cosmetic treatments, expect to spend $100 to $150 or more per session.
Get free estimates for your project or view our cost guide below: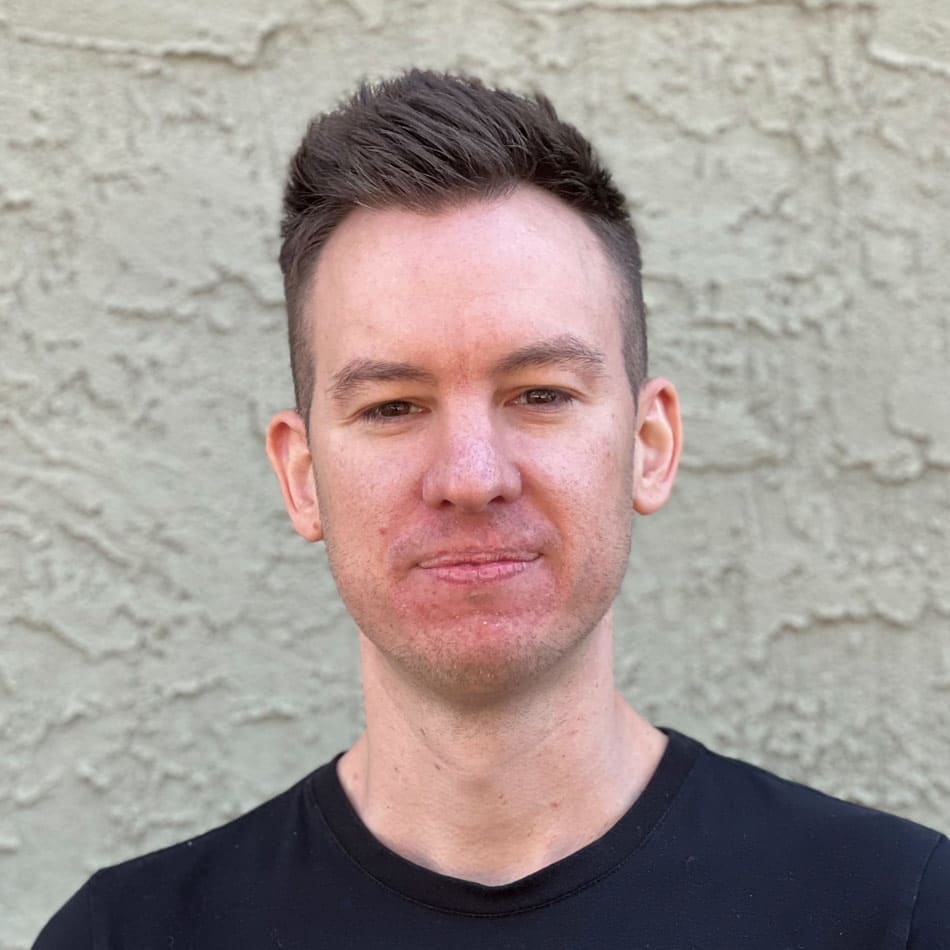 Acupuncture Cost
The average cost of acupuncture for your initial evaluation is between $75 and $100. Acupuncture prices for subsequent treatments for fertility, weight loss, smoking, and back pain typically range from $50 to $90 per session depending on your location and the expertise of your acupuncturist.
Acupuncture Cost

National

Average Cost
$75
Minimum Cost
$40
Maximum Cost
$300
Average Range

$50

to

$90
Acupuncture Cost Per Session
After the initial consultation fee of around $100 to $300, acupuncture typically costs $75 per session. The price of the first session is to cover the extra time and expense of conducting your medical exam. Some clinics may give more in-depth exams than others according to your current health conditions. It may cost up to $160 or more in some places for diagnostic tests, such as those used to target the cause of conditions like infertility.
Your location can also affect your price. Acupuncture costs go up to $300 per session in New York, $120 per session in Los Angeles, and $60 in St. Louis, Missouri. Also, some clinics offer deals to new patients on for just $40 to $50 per session. They may also reward repeat customers with discounts when you book multiple sessions at one time.
Average Cost of Acupuncture Treatment
The average cost of acupuncture treatments for weight loss, back pain, smoking cessation, migraines, and general treatment is $50 to $90 per session. For fertility and cosmetic acupuncture, expect to spend $100 to $150 or more per session.
Below is a quick overview of acupuncture treatment costs. For more information on how the cost of acupuncture treatments varies according to various approaches, please keep reading below the chart.
Acupuncture Price List

| Treatment | Cost Per Session |
| --- | --- |
| Fertility | $150 |
| Weight Loss | $70 – $240 |
| Back Pain | $70 – $150 |
| Smoking cessation | $100 |
| Cosmetic | $100 – $1,500 |
| Migraines | $50 – $280 |
Acupuncture For Fertility Cost
The standard cost of fertility acupuncture is between $100 to $300 for the first consultation. From then on, you can anticipate $75 to $150 for additional sessions. Doctors suggest about 12 weekly sessions.
The total IVF acupuncture cost can range from $1,000 to $3,000 if you consider the price of the supplements you should take to enhance the treatments, as well as the 12 recommended sessions that increase the success rate of the IVF procedure.
First, you need to decide your medical needs. Consult your doctor to get referrals for an acupuncturist who specializes in enhancing fertility. The good news is that research has already proven that women who receive acupuncture treatments have higher pregnancy-success rates and healthy births. Acupuncture lowers your stress levels, which brings hormones like progesterone back into balance.
Acupuncture for Weight Loss Cost
Your initial consultation and setting up a customized weight-loss acupuncture plan can cost around $120 to $240. Future visits are likely to average at about $70 per session.
Weekly acupuncture treatments combined with regular exercise help accelerate weight loss. As part of your treatment, the specialist will review your medical history and conduct an exam before they start administering acupuncture treatments. They are also likely to recommend supplements that improve metabolism as well as suggesting lifestyle changes.
Acupuncture For Back Pain Cost
Chronic back pain is the top reason why people go to an acupuncturist. Acupuncture for back pain costs about $70 per session or up to $150 a session for severe conditions. The American Pain Society and American College of Physicians now recommend acupuncture treatments as an effective alternative therapy for those with regular low-back pain that doesn't subside with conventional therapies.
Acupuncture For Sciatica Cost
Acupuncture treatment for sciatica should not cost much more than the average price for acupuncture treatment of $50 to $100 per session. This therapy is especially helpful in relieving sciatic pain since it's often a chronic condition that takes time and extra effort to heal.
Because the sciatic nerve goes through the back of the leg, the buttocks and the lower back, compressing the nerve creates pain in any or all of these areas. Sessions with an acupuncturist won't relieve any underlying structural problems that cause sciatica, but it can take away the pain and promote faster healing of inflamed tissues.
Acupuncture For Smoking Cost
Acupuncture for smoking cessation costs around $100 per session, or as much as $700 per session if you have a highly qualified acupuncturist with a long-standing reputation. These treatments can help your body recover from the adverse effects of smoking as well as help reduce your cravings when you're trying to quit.
Acupuncture treatments for smoking can also reduce anxiety and other nicotine-withdrawal symptoms. However, acupuncture sessions alone are not enough to take away someone's desire to smoke. Once someone has decided to quit, then paying the acupuncture for quitting smoking costs helps motivate them to stay on track and recover from their addiction.
Cosmetic Acupuncture Cost
On average, you can expect to see a facial acupuncture cost range of $100 to $700. However, high-end treatments at luxury spas that include extra bonuses like steaming and exfoliation can quickly run your bill up to $1,500. An acupuncture facelift costs are around $1,200. It helps address problems like sagging under the eyes, healing scars, and reducing the appearance of frown lines.
You can expect most places to have a low acupuncture facial rejuvenation cost when it comes to quicker, more general treatments for glowing skin. General acupuncture facial costs of $100 to $150 are common around areas like suburban Washington, D.C. if you want similar results to those of a facial.
Cosmetic acupuncture techniques are becoming popular because they're much cheaper than plastic surgery with very little chance of any adverse side effects. This natural form of skin rejuvenation greatly enhances your circulation to help minimize the appearance of fine lines and wrinkles. Treatments like an acupuncture facelift involve the specialist inserting tiny needles into meridian points in the body to unblock your vital energy. These sessions typically take between 1 to 2 hours, and they help promote the detoxification of your whole body as well.
Acupuncture For Migraines Cost
Weekly or biweekly acupuncture sessions to relieve chronic migraines can cost from $50 to $1,200, though the average in most cities is about $280. Headaches have many different possible causes, so acupuncture treatments will be very different for each person. Stress-related migraines may require more frequent treatments only at certain times of the year, for example.
Pet Acupuncture Cost
Veterinary acupuncture for most cats and dogs costs in the range of $25 to $120 per session. Factors like the size of your pet, their specific health condition, the demand in your area, and the qualifications of the acupuncturist all determine the cost.
Dog Acupuncture Cost
An acupuncture session for your dog can cost between $65 to $85 on average. Some acupuncturists will recommend specific health supplements to complement the treatments, which is another additional cost. Acupuncture sessions are very beneficial for dogs suffering from chronic pain, cancer and many types of inflammation.
Acupuncture treatments are difficult if your dog has aggressive tendencies or resists veterinarians handling them. You may need to bring extra dog treats or toys to distract them from the treatment to keep them calm. Discuss any concerns you have with your veterinarian before booking acupuncture sessions for your dog.
Cat Acupuncture Cost
An acupuncture session for a cat can cost anywhere from $25 to $125. The cost will vary according to the health condition that the acupuncturist is addressing and the length of the session.
For cats, each treatment could be as short as 20 minutes or as long as an hour. It's common for cats to become so relaxed that they even fall asleep during the treatment. Acupuncture treatments for cats have been useful in conditions like arthritis, seizures, asthma, and chronic pain relief. A veterinary acupuncturist will use very tiny needles that should not cause any pain for your cat when applied correctly.
Equine Acupuncture Cost
An acupuncture session for your horse will usually cost between $100 to $200. The first session is often the most expensive because of the extra time it takes to evaluate your horse's condition.
Expect to pay more for equine acupuncture treatments in areas where the cost of living is higher. Some acupuncturists will charge extra if they have to drive out to reach you, which is sometimes necessary if it's hard to transport your horse. Please note that it's best to consult your veterinarian before booking acupuncture treatments for your horse. Studies have shown acupuncture to be an effective means of pain management and musculoskeletal problems in horses. It also helps them recover faster from injuries.
What Does Acupuncture Treat?
Acupuncture is a holistic treatment that's a branch of Traditional Chinese Medicine, or "TCM." Acupuncture uses fine needles to activate pressure points along specific energy meridians in the body, which stimulates your central nervous system to promote overall healing.
For many people, the average cost of acupuncture is more affordable than allopathic medicine and provides a better solution for long-term pain relief with almost no risk of side effects. For example, those undergoing cancer treatments like chemotherapy have numerous side effects like nausea, extreme fatigue, body aches and migraines that don't always go away with OTC pills. However, considering that acupuncture can help relieve these symptoms without interfering with other medications, the typical cost of each session is more than worth it.
Is Acupuncture Covered By Insurance?
You'll get a more-affordable acupuncture cost with insurance, with some plans including full coverage for treatments. Co-payments vary greatly between companies, and in some cases, co-payments may not be necessary. The following insurance companies sometimes include acupuncture in their plans:
United Health Care

Aetna

Kennedy Krieger's Core Source

Johns Hopkins EHP

Optum

BCBS/CareFirst

Blue Cross/Blue Shield

Landmark

Cigna

Humana
How Much Does Acupuncture Cost Without Insurance?
The cost of acupuncture without insurance is a minimum of $50 and can be up to a maximum of $150 per session.