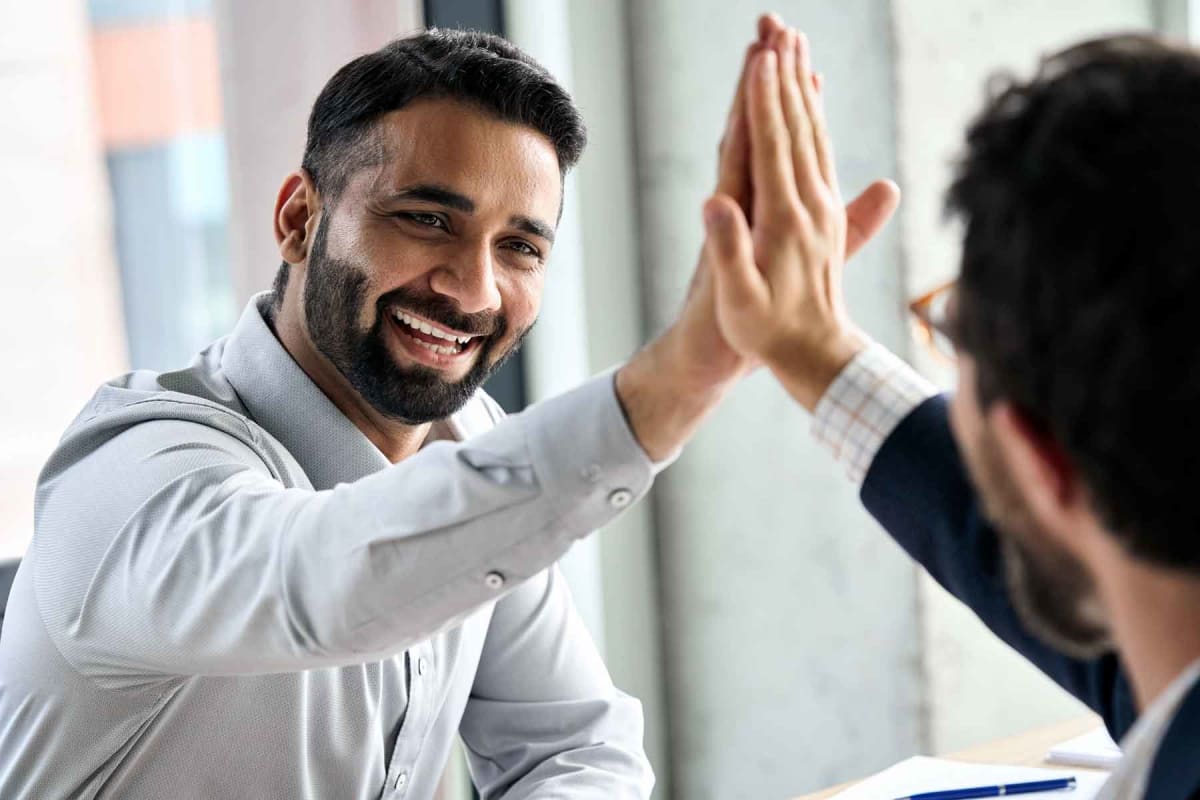 How much does a life coach cost?
How much does a life coach cost?
$75 – $200
cost per session
$300 – $1,400
cost for a bundle of 4 – 8 sessions
---
Get free estimates for your project or view our cost guide below:
$75 – $200
cost per session
$300 – $1,400
cost for a bundle of 4 – 8 sessions
---
Get free estimates for your project or view our cost guide below: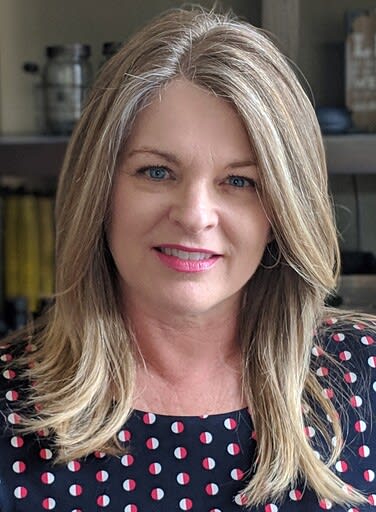 Fact-checked by
Tara Farmer
Average life coach costs
A life coach costs $75 to $200 per session or $300 to $1,400 for a package of 4 to 8 sessions. The best life coaches with extensive experience, more life coach certifications, and those in high demand cost the most. Online life coaching costs $50 to $100 per session.
Average cost of a life coach
Experience
Average individual session cost
Average bundle cost
(4 – 8 sessions)
Beginner coach
$50 – $100
$150 – $550
Experienced coach
$100 – $250
$300 – $1,400
Specialized coach
$200 – $350
$500 – $2,000
Corporate coach
$250 – $700+
$750 – $4,000+
Celebrity coach
$500 – $1,500+
$1,500 – $5,000+
What is a life coach?
A life coach is a professional who provides guidance and support in all areas of life, including career, relationship, health, and finances. Life coaches help people recognize their strengths and weaknesses, set life goals, and create actionable plans to reach those goals.
Life coaching cost
The cost of life coaching depends on the coach's experience, the pricing structure they use, and the number of sessions you schedule. Typically, coaches discount their individual session rates by 25% to 30% for a package of 4 or more sessions.
Life coaching cost per session or package

| Pricing | Average cost |
| --- | --- |
| Individual sessions | $75 – $200 per session |
| Session bundle (4 – 8 weekly or biweekly sessions) | $300 – $1,400 per bundle |
| Long-term package (3 – 6 months of weekly sessions) | $700 – $3,700 per package |
| Monthly retainer | $500 – $2,000 per month |
| Group sessions | $50 – $150 per session per person |
| Online sessions | $50 – $100 per session |
| VIP days (full-day or weekend session) | $1,000 – $5,000 per VIP experience |
Other common pricing structures include:
Flat fee programs – Coaches who create specialized programs covering a topic, such as career development, may charge a flat fee for the entire program that includes relevant resources and a specific number of sessions.

Value-based pricing – Experienced coaches may charge the value of their services, meaning they estimate the potential impact of a particular program and set their fees accordingly.

For example, a coach may offer a "Job Advancement Package" with the cost based on a percentage of your anticipated salary increase.

Sliding scale fees – Some coaches offer sliding scale fees based on a client's income, with higher rates for higher-income clients and reduced rates for lower-income or jobless clients.
Cost per session
The most common pricing method for life coaching is to charge a per-session rate of $75 to $200 per session. Sessions last from 45 minutes to 1 hour for private in-person coaching.
Other session options include:
Group sessions – A group session coach typically charges $50 to $150 per person in the session. In corporate settings, the coach works with the entire group on the same topics and does not focus on individual coaching.

Online sessions – Many coaches offer online sessions costing $50 to $100 per session to work with you on an online meeting platform. The sessions are cheaper because the coach has lower overhead costs.
Cost per package
Purchasing a bundle of sessions in advance is one way to save on coaching costs over individually priced sessions. When you commit to a certain number of sessions, you often receive discounted prices, more time with your coach, and more support between sessions.
Coaching packages – A bundle of 4 to 8 coaching sessions with phone calls and email access between sessions costs $300 to $1,400.

Long-term coaching – Most coaches charge $700 to $3,700 for 3 to 6 months of sessions, occurring weekly or bi-weekly, with phone calls and email access between sessions. Long-term packages have the benefit of allowing you to focus on longer-term goals with ongoing support but require a bigger commitment of time and finances.
Monthly retainer cost
Another common pricing method is to charge a monthly retainer fee of $500 to $2,000 per month. Most common in corporate or executive coaching, the retainer typically covers 4 to 6 hours of coaching per month in the form of 2 to 4 live sessions, plus phone calls and emails.
Other cost factors
Common factors influencing the cost of life coaching include:
Number of sessions – Individual sessions are charged at a higher rate than session packages and long-term commitments which are usually offered at a discount.

Experience & qualifications – A life coach who holds advanced degrees or higher accreditation charges higher rates. New coaches start out with lower rates until they build a clientele and reputation.

Location – Higher overhead costs make in-person coaching more costly than online coaching. Coaching in metropolitan regions is more costly than in rural areas for the same reason.

Specialization – Coaches who specialize in a niche subject tend to charge more than coaches offering general coaching services.

Personal and professional goals – Coaches charge different rates for professional and personal coaching. Corporate, executive, and business coaching is often more expensive than personal coaching because corporate clients recognize the need to spend money to make money.

Additional services – Coaches that include phone calls, email support, books, and other coaching materials in their services charge more for the added time and resources.
Life coaching cost by type
Life coaching, also known as personal coaching, is a growing field that deals with both personal and professional life. Some coaches specialize in just one or two areas of practice, while others offer a broader range of services.
Life coaching costs by type

| Coaching type | Average cost per hour | Purpose |
| --- | --- | --- |
| Career coaching cost | $75 – $200 | Career goals and advancement |
| Corporate / Business | $250 – $1,000 | Business goals and growth |
| Crisis / Depression / Grief | $100 – $250 | Helping people experiencing difficult life events |
| Health and wellness | $75 – $150 | Weight loss, fitness, and overall health improvement |
| Retirement / Financial | $100 – $300 | Preparing for and transitioning into retirement |
| Relationship | $75 – $300 | Improve relationship skills with partners, friends, family, or colleagues |
| Spiritual | $50 – $150 | Connect with spirituality and live a more meaningful life |
| Stress management | $50 – $150 | Identify and reduce life's stressors |
| Sports coaching | $50 – $300 | Training to improve skills and performance in a specific sport |
Life coach vs. therapist
Life coaches are not licensed mental health professionals and do not diagnose or treat mental health conditions. They can teach coping mechanisms and strategies for dealing with stress and anxiety, but their overall focus is more on helping you set and achieve life and career goals.
Therapists are licensed mental health professionals who can diagnose and treat mental health conditions. Therapy costs $50 to $250 per session without insurance, with therapists using talk therapy, cognitive behavioral therapy, and mindfulness to help you manage your thoughts, feelings, and behaviors.
Benefits of life coaching
Life coaches are not therapists but often work to help people with the same types of issues that therapists address. The benefits of working with a life coach include:
Goal setting – Better understand your life goals and how to reach them by breaking down goals into small, manageable steps.

Decision-making – Learn to gather information, consider options, and make decisions that are in line with your goals.

Self-awareness – Become aware of your thoughts, feelings, behaviors, values, and priorities.

Self-confidence – Learn to overcome obstacles by practicing problem-solving techniques.

Better relationships – Improve communication and relationship skills with family, friends, and colleagues, including conflict resolution and relationship building.

Reduced stress and anxiety – Practice relaxation techniques and coping mechanisms to better handle difficult or stressful situations.

Motivation and accountability – Receive support and encouragement and be held accountable for changes you need to make to reach your goals.

Positive attitude – Develop a more positive and growth-oriented mindset by limiting negative thought patterns.

Time management and organization – Learn critical skills to get and stay organized and improve your productivity to enable a better work-life balance.

Emotional support – Receive encouragement during life transitions such as career changes, divorce, retirement, or relocations.
Life coach FAQs
How do I find a life coach?
To find a life coach, search on Thervo for a list of highly qualified life coaches offering services in your area or online. In addition, attending a workshop or seminar is a great way to meet different life coaches and learn about their methods and successes.
What is a spiritual life coach?
A spiritual life coach is someone who helps you connect with your spirituality and live a more meaningful life. Some people use the term "guru" to describe a spiritual life guide who has achieved a high level of enlightenment.
Does insurance cover life coaching?
Life coaching is not considered a medical treatment, so it is not typically covered by health insurance. However, some insurance companies may offer life coaching if it is part of a treatment plan for a mental health condition.
Is life coaching worth the cost?
Investing in a life coach is investing in yourself, which is almost always worth the cost. However, the results you receive will depend on your willingness to devote the time and effort necessary to make meaningful changes.
What happens if life coaching doesn't work for me?
If life coaching doesn't work for you, there are a few things you can do:
Talk to your coach – Be honest about how you're feeling. They may be able to adjust their approach or recommend other helpful resources.

Take a break – Taking some time to regroup can often help if you are feeling discouraged or frustrated with the lack of results.

Get a new coach – Different coaches have different styles and approaches, so trying a different coach may help you progress faster.

Consider your options – Life coaching is not for everyone, other options include therapy, a support group, or self-help books and resources.
What to look for in a life coach
There are many ways to connect with a life coach, including selecting a professional from the list of experienced life coaches on Thervo. Additionally, you can get referrals from friends and coworkers, through social media, or using online directories. Here are some tips to keep in mind during your search:
Look for a life coach with experience working with clients who have similar goals to yours.

Find a life coach with a coaching style that fits your personality.

Select a life coach whose fees, availability, and location work for you.

Commit to a coach that makes you feel comfortable and respected.
Questions to ask a life coach
Choosing a life coach is an important and personal decision, but here are some questions you can ask potential coaches when choosing whether to work with them:
What is your background or experience?

Do you have any certification or higher education?

How many years of experience in life coaching do you have?

Have you had measurable success in life coaching?

What subjects do you cover in your coaching?

What kind of issues do you typically work with?

What coaching packages or bundles do you offer?

What do you charge for your life coaching?

What is your fee per individual session, and do you offer any multi-session packages?

Do you offer online life coaching sessions?

How long are your typical sessions?

Do you include follow-up phone calls or emails between sessions?

What is the usual duration of your coaching relationships with your clients?

Do you require assignments, such as writing in a journal or reading?