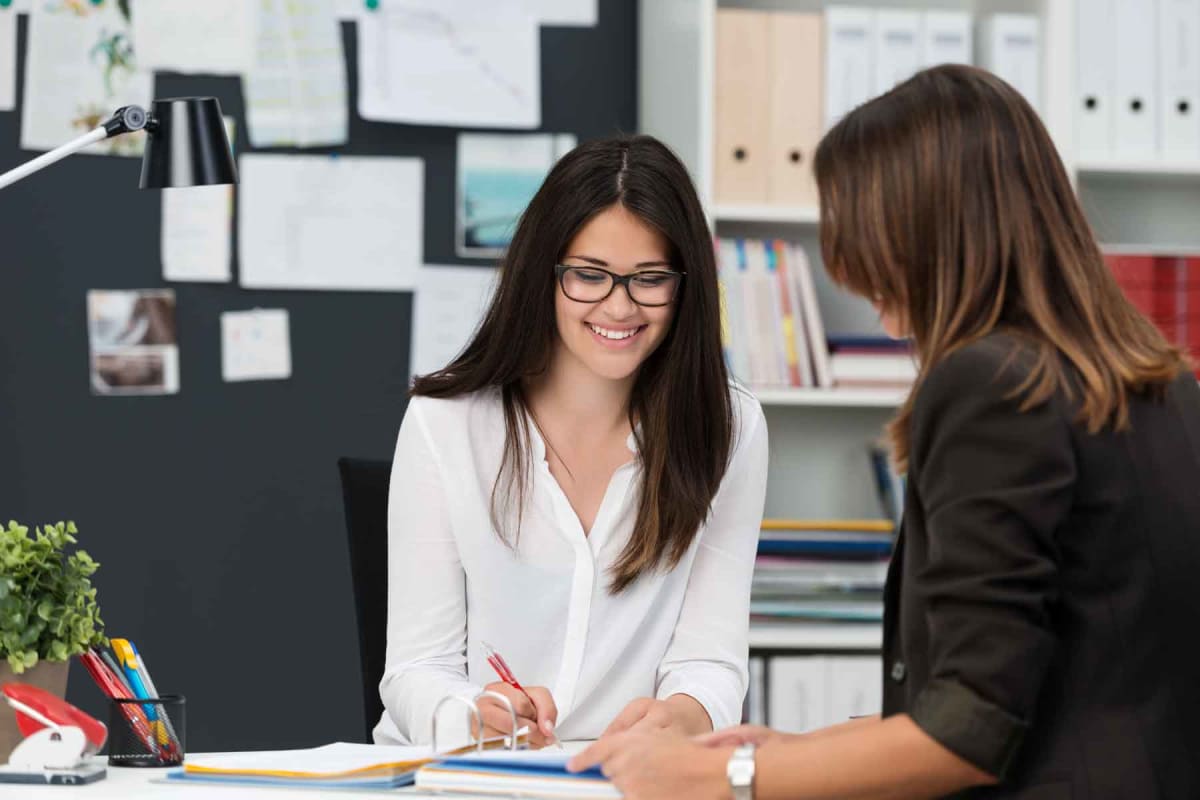 How much does a career coach cost?
How much does a career coach cost?
$150 – $1,000
per coaching package (2 – 5 sessions)
---
Get free estimates for your project or view our cost guide below:
$75 – $200
per hour
$150 – $1,000
per coaching package (2 – 5 sessions)
---
Get free estimates for your project or view our cost guide below:
Career coach cost
A career coach costs $75 to $200 per hour on average or up to $500 per hour, depending on the qualifications and experience of the coach. Career coach pricing is $150 to $1,000 per package of 2 to 5 sessions total, depending on the services offered.
Career coach cost
Service
Average cost
Details
Career change
$300 – $1,200

4 – 6 sessions
Resources for job options
Customized skill assessments
Decision-making tools & support
Building an action plan

Job search
$300 – $1,000

4 – 5 sessions
Career-option evaluation
Resume editing to suit each application
Building a marketing plan of action
Confident communication practice

Resume tailoring
$150 – $600

2 – 3 sessions
Customized skill assessments
Resume editing to suit each application
General feedback on career paths

Interview preparation
$150 – $600

2 – 3 sessions
Interview & meeting rehearsals
Confident communication practice
Tips for unpredictable questions

Raises & promotions
$75 – $600

1 – 3 sessions
Goal setting
Financial guidance
Confident communication practice

Salary negotiation
$75 – $400

1 – 2 sessions
Interview & meeting rehearsals
Decision-making tools
Confident communication practice

Senior transition
$150 – $800

2 – 4 sessions
Customized assessments
Building an action plan
Career-option evaluation
Get free estimates from career coaches near you.
Career coach hourly rates
Career coaching rates are $75 to $200 per hour on average. Specialized or high-demand career coaches cost $200 to $500 per hour for those in management positions. Some people choose individual sessions when needed instead of packages according to their situation.
Career coaching rates per hour

| Career coach type | Average cost per hour |
| --- | --- |
| General coaching | $75 – $200 |
| Specialized / executive coaching | $200 – $500 |
Cost factors of hiring a career coach
The total price of career coaching depends on the following factors:
Coaching program type – People pay more for an all-inclusive career coach package of resume editing, interview rehearsals, and job searches. Programs are adaptable to the needs of the client.

Number of sessions – A major career change can require a month or more of coaching sessions to achieve long-term results. Discounts are sometimes available for 3-to-6-month packages.

Session length – Most sessions are 1 hour long, but sessions can last anywhere from 30 to 90 minutes.

Qualifications & experience – Coaches with more years of experience charge more since they tend to be more effective.

Executive coaching – Higher costs apply for advisors with experience in specialized fields like business, leadership, or startup coaching. A general career coach has lower rates.

Location – A career coach in a high cost of living area charges more than a coach in more rural neighborhoods.

Discounts – Lower coaching rates can apply for group sessions or unemployed clients according to the availability of the mentor.

Continued support – Extra communication outside office hours for emotional support and help with urgent decisions is available for an extra fee.

Additional costs – Extra costs may apply for books, online courses, workshops, or other resources the coach might recommend.

Popularity – A career coach in high demand with a long wait list of clients will charge higher fees due to their successful track record.

Other coaching – A life coach costs $75 to $200 per session on average for advice on many aspects of better living beyond a career choice.
Career coaching benefits
Benefits of hiring a career coach include:
Get free estimates from career coaches near you.
Industry insights – Expert coaches offer pivotal industry experience for job gains, promotions, and startups.

Job-search efficiency – A career mentor streamlines job applications and reduces mistakes that give the wrong impression to hiring managers.

Targeted guidance – Expert coaching aids in setting career paths, identifying vital skills, enhancing interviews, and negotiating salaries effectively.

Skill development – Learn the essential skills that hold you back from a better job. For example, a web developer gets advice on improving communication and teamwork.

Confidence boosting – Coaches help address emotional challenges and set goals to build self-esteem.

Enhancing resume & job search – Coaches assist in tailoring resumes for roles and helping to build portfolios for creatives.

Networking – Get tips on building potential industry contacts and maintaining professional ties.

Interview success – Prep for interviews, from attire selection to crafting effective questions.

Personal branding & hidden job market – Develop a unique personal brand and strategies to access unadvertised career opportunities.

Support in career transitions – A coach gives important perspectives on how to maximize opportunities while changing jobs or starting a new business.

Customized action plans – Coaching offers help in facing the specific challenges of each client with step-by-step plans to reach their goals.
Career coaching FAQs
What is career coaching?
Career coaching is a process of personalized job guidance including:
Exploring your career options

Identifying why you are struggling at work

Planning out how to get a raise or promotion

Targeting ways to develop new job skills

Setting professional goals

Improving a resume and cover letters

Strategizing job searches to get better results

Identifying your ideal professional goals

Finding ways to make more helpful job connections
Every career coach has their own set of industry insights based on their experience, and each mentor offers slightly different services according to your needs.
Are career coaches worth it?
Career coaches are worth it for sharing valuable insights and strategies to accelerate your professional growth, enhance job satisfaction, and find your dream job. The advice of a career counselor shows new ways to use your strengths in positions that are ideal for you.
How does career coaching work?
Career coaching works through structured and private sessions that guide the client to make better job choices and excel in their long-term professional goals. The outside perspective of a career coach gives important feedback to help you identify how to succeed at work or make a big job change.
How do you prepare for a career coaching session?
Prepare for your first career coaching session by:
Bringing your resume and work portfolios.

Making a list of questions you have about your career options.

Thinking about what motivates you at work.

Describing your problems in your current job and past jobs.

Listing what you need to get from the career coaching sessions.

Getting ready to take notes and consider new ideas.
Remember to always ask your career coach what they expect to discuss at the first session since every coach works a little differently.
When do I hire a career coach?
The best time to hire a career coach is when you:
Face career uncertainty

Lack opportunities to get a needed raise

Desire to make a career change due to burnout

Aren't getting new job offers

Can't find good job openings in searches

Want to stand out in a competitive job market

Need help navigating office politics or management changes

Can't decide on your dream job
How to find a career coach
Find a career counselor near you on Thervo. You can also find a career coach by searching on LinkedIn, in online coaching directories, or by referrals from friends. Ask for a free consultation first to see if their personality and approach suit your needs.
Consider these factors in your search:
Seek out career coaches with experience helping people like you.

Ask if they have training from:

The Professional Association of Resume Writers & Career Coaches

World Coach Institute (WCI)

The National Career Development Association (NCDA)

The Career Development Network

International Association of Career Coaches

Career coaching certification from a university

A degree in psychology or counseling

Inquire if they've pursued any updated training or courses recently.

Request a comprehensive agreement outlining fees and terms of service.

Avoid hiring the cheapest or the most expensive coach because the price isn't the best indicator of the quality of their services.
Questions to ask
Ask the following questions before hiring a career coach:
What is your specialty within career coaching?

Do you conduct sessions online, in person, or both?

Can you share testimonials from past clients?

Will you assist me in creating a resume and finding jobs to apply for?

Do you offer discounted rates for currently unemployed people?

How long have you been a career coach?

Are there package deals for clients looking for extended coaching?

What's your educational and professional background in career coaching?

Do you hold any coaching certifications?

How long do your coaching sessions typically last?

Can I contact you outside of sessions for further guidance?

Do you assign tasks or exercises to aid in my career growth?

How do you assist clients in monitoring and evaluating their progress?

What is your cancellation policy, and do you offer refunds?

How do you keep up with the latest industry trends and job market changes?

Will you identify my strengths and areas for improvement, and how do you do it?

What process do you use to find my ideal type of job?