About
I am a life coach who has spent 20+ years helping professionals and other people create a balanced life. By first helping my family and neighbors and then my clients, I started my career coaching long before I realized what I was doing. My desire for personal fulfillment led me to go to college and earn an Associate Degree in Human Services and a Bachelor Degree in Psychology as well as complete a Life/Career Coaching program with an executive professional who became my mentor. It has been my privilege to find my calling as a life coach and to make a difference in people's lives through my business, Trending Into A New Life.
Because of my background and focus on giving back to the community, I have been active in civic, public, and service organizations for years, making an impact on clients, colleagues, and the entire community. Aside from receiving numerous awards and honors at various public events and dinners, my community service efforts have been featured in a variety of local and national publications.
What do you enjoy about the work you do?
I am innately inclined to help others. That is part of who I am. It has a lot to do with the manner in which my family raised me and the extreme qualities of my paternal grandfather whom I never met. The people in my family say "La-Trenda, despite never knowing your grandfather, you have the same values he had." My grandfather as well as my grandmother were two people who helped anybody and everybody and their stories of how they helped their community are still relevant today and very sentimental to me. My family always volunteers for local causes and feeds the homeless. The value of living this way has been a rewarding part of my life since I was raised with it at the forefront. It is important to help those who are in need. In the event that someone gets on the bus and needs a dollar to travel, it is my duty to give them that dollar and say it is my pleasure. Whenever I do the righteousness thing, I am doing God's will, helping others and bringing happiness and blessings to them. Helping others is not something I do for show or recognition nor do I do it out of a grudging heart, but out of a loving one heart, but out of a loving one. Many people just need someone to listen, and as my grandson used to say, "Grandma, put your listening ear on". As a result of my career, I have learned that listening to others builds trust and credibility, shows respect, and demonstrates empathy for the other person. This is my favorite since it says, "I respect you and you are important to me.".
---
Highlights
Payment methods
Credit Card, Paypal, Zelle
---
Photos and videos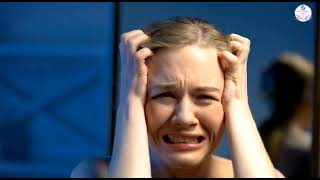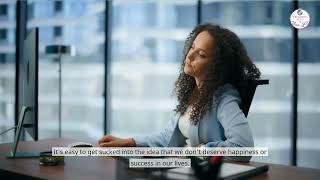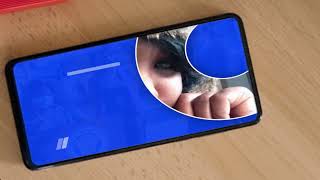 ---
Reviews
---
Ms. Ross is well-informed and a great advocate. She utilizes her expertise in finding solutions in order to assist others. Ms. Ross dedication and passion to see others succeed are undeniable.
May 24, 2023
---
Ive worked with Trending into a New Life for the last 3 months on my mission to change and grow into a highly successful entrepreneur. I worked with 4 different coaches and found that when I wasnt in their office, I was always thinking about them, because they were always thinking about me. They produce actionable results as well as taking amazing care of you personally. I would recommend this coaching firm to anyone who is serious about changing their life for the better - Staci Moore
May 24, 2023
---
Her generosity in sharing her knowledge with others.
May 24, 2023
---
I highly recommend LaTrenda as a life and career coach. In our work together focusing on career transition, shes provided exceptional value in her ability to assess situations quickly and offer concrete tools, processes and plans of action to enable successful growth, change and resilience.
January 21, 2020
---
Latrenda is a close community ally for us. She is kind, efficient and devoted to her community.
Best,
January 14, 2020
---
She is very active, and all the time assist the people solving different issues. Also, she is an excellent human being.
January 10, 2020
---
Frequently asked questions
What is your typical process for working with a new customer?
My typical coaching process begins with a 30-minute conversation in which I have the client identify up to three issues they would like to address. To ensure a good fit, I offer this complimentary session to every prospective client. At this initial strategy session, we will clarify exactly what you need help with and how we can accomplish it. In the event we decide to work together, I will send some "pre-work" activities to get the ball rolling. In addition, this may include an energetic leadership assessment that assesses your skills, consciousness, and level of engagement. Coaching is ultimately a process in which decisions are made by the client about the pace and depth of work. From the very beginning, I'll be there to guide and support you as you make your own choices.
What education and/or training do you have that relates to your work?
Completed Career/Life Coaching Traning
Bachelors Degree/Psychology
Applied Associate Degree/Human Services
· · Helped clients pinpoint the challenges or obstacles that prevented them from successfully maneuvering through a season in their life
· Provided insight, suggestions, new ideas and action steps for clients that aided them to more clearly make decisions and facilitate change.
· Coached clients through life transitions of personal loss, grief, and emotional pain and relational upheaval.
· Conducted workshop for inspiration and motivation.
· Initiated outreach project to serve low income population and their family.
· Assisted clients in transforming their lives and achieving their personal and professional goals.
· Maintaining and creating confidential client files including client follow-up, intake and session documentation.
· Utilizing potent questioning in the intake process to assist clients in locating the answers within.
· Hosted daily radio show as a gathering point for people in need of assistance.
· Produced and Conducted Presentations for workshops, seminars and support groups
· Facilitated session's one on one in person, in groups, over the phone, through email, webinars, Skype video and conferencing.
Do you have a standard pricing system for your services? If so, please share the details here.
Single Session - $125
For this option I recommend focusing on one specific issue or area.
If you upgrade to a package, the price of this session is deducted and this counts as the first session.
Silver Coaching Package
- $225 x 2 payments, or $400 up front (save $50)
This package is designed for people who would like to work on one or two issues such as gaining clarity about direction or a decision, reducing worry and stress or getting moving with a project or goal.
Includes:
- 4 x 1 hour Life Coaching sessions spaced over about 2 months
- May combine sessions for longer session if desired
- Free email support for the duration of the coaching sessions
- Payment installment option: 2 payments of $225
Gold Coaching Package - $300 x 3 payments or $825 up front (save $75)
This is my most popular package, and is designed to be enough time to explore whatever comes up at a deeper level.
Includes:
- 6 x 1 hour Life Coaching sessions spaced over about 3 months
- May combine sessions for longer sessions if desired
- Free email support for the duration of the coaching sessions
- Payment installment option: 3 payments of $300
How did you get started in this business?
My company was founded during the Pandemic. I was motivated to do something that I enjoyed and enjoyed doing. Human services/social work has been my profession for 25 years, which is a mutually beneficial endeavor; by helping others improve their lives, people who choose this profession can improve the quality of life in their communities and generate a living for themselves. Almost everyone wants to better themselves, but many people struggle to make significant progress. The goal of the life coaching business is to help people make the changes they want in their lives. This is whether those changes are related to their career, health, relationships, or some other aspect of their lives. My goal is to help people overcome any challenges they face in life to the extent of their ability. To me, the most rewarding feature of owning my own business was having complete control over my day-to-day schedule. This included my breaks, who I spend time with, what days I work, working around my energy levels, and more. As a person who wants control of her life, I think the number one reason I started my own business was to regain that control. The most significant thing is to provide for my family. No matter what, my family will always come first. It is not just about putting food on the table; it is also about making sure my family has money to create special memories together through vacations, weekend getaways, trips to the amusement park, or a special birthday party for my grandchildren. Furthermore, it is critical to make sure my grandchildren are given all the support they need to be successful with everything they need. This includes tutors, sports, dance classes, hobbies, books, etc.
What types of customers have you worked with?
Work with groups and/or individuals to match them to potential careers that would lead to overall enhanced life satisfaction and fulfillment and generally pay special attention to a client's natural skills and interests as well as their passions. I can help clients develop an overall purpose statement that provides direction in future careers and endeavors. Mostly, they match their client's purpose to a fulfilling career leading to overall life satisfaction and increased clarity on life direction. I also take on a more holistic perspective working with clients on their self-relationship as well as how they interact with others, their career, their spirituality, their priorities, creating more work/life balance, productivity, motivation, habits, and patterns. They can focus on one specific area or all of the above.
Please keep in mind this list is not exhaustive
Describe a recent event you are fond of.
Creating a new eBook: How To Begin A New Life is something I've been recently intrigued by. The desire to change your life can come from many sources. Maybe you're fed up with your current lifestyle and are ready to start over. Or maybe you recently found out you're pregnant and want to do right by your baby by eating healthier and taking care of yourself so that you're in the best possible shape to raise a child and be an example to him or her. No matter where your motivation comes from, there are plenty of changes you can make that will have positive effects on both you and the people around you.
What advice would you give a customer looking to hire a pro in your area of expertise?
Finding the right area of focus for your life, let alone the right coach, can feel overwhelming. Here are a few suggestions to assist you in your search. Your coach should have a coach. Your coach should be able to connect with you and your coach's background in training is important.
What questions should customers think through before talking to pros about their needs?
Hiring a life coach can be a bit difficult as there are so many available with the same claim of being the best. Not to worry, though, here are some questions to ask before hiring a life coach, this would form a guide to helping you make the best choice. They include:

Is this the right time to hire a life coach?
What kind of coach do I need?
What Approach works best for me?
What is your experience dealing with people with the same goal as me?
---
Services offered