About
If you're feeling sad, distraught, or emotional, I share with you a specific, step by step plan that helps you resolve what your going through. I have 2 different plans; one for relationship problems, and one for individuals.
As a Certified Life & Relationship since 2007, I have connected with thousands of clients who are seeking help, and transformed their lives and marriages with my programs. I share information that directly relates to the struggles you're going through; and offer many benefits beyond sessions for therapy. When your emotional wellbeing is stable, our life tends to flow positively, and leaves us feeling fulfilled. When clients reach this awesome point of resolution, it reminds me again- how much I love enriching relationships, healing hearts and inspiring dreams!
---
Highlights
Payment methods
Credit Card, Cash, Venmo, Square, Google Pay, Zelle
---
Photos and videos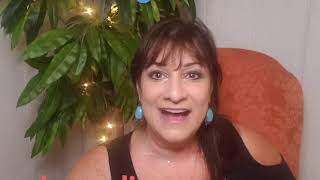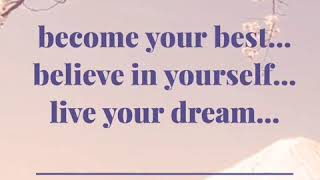 ---
Reviews
---
Annalisa has helped through some incredibly hard times. From a messy break up to life changing decisions, to just some daily, life obstacles that we all come across. It's been an absolute blessing to have her as my coach for the last year!
---
She is an excellent life coach! Continues to help me through life's challenges on the daily!
November 17, 2022
---
Annalisa is Amazing! I went through a divorce and had three kids involved. She taught me how to keep my emotions in check helped me so I could think clearly through the divorce process. She also gave me a lot of training and information on how to organize and process issues to help me with anxiety. Most importantly she gave me several tips/ideas to help me stay focused on the most important thing- my children. She helped me tremendously a few years ago, and I will continue to talk to her when things get overwhelming...
November 23, 2020
---
Best of the Best! Helped me so much through one of the most difficult times of my life! Continues to be a mentor. Always willing to help!
November 23, 2020
---
Annalisa was very easy to talk to. She was responsive and understanding. She gave tools to use in situations and for everyday life. I would recommend her for people who have anxiety about social interactions. She could give them ideas to build confidence.
---
---
Frequently asked questions
What is your typical process for working with a new customer?
Prospects looking for Life, Relationship or Business Coaching can visit our website, askannalisa.com, read details in our Coaches Directory about each Coaches services and fee's, choose a coach and Book a Session with the Coach who is their best fit!
What education and/or training do you have that relates to your work?
All of our Coaches are Certified Professional Life Coaches, and many have other Degree's and credentials in a variety of fields including Psychology, Counseling, several different Holistic Therapies, Nutrition and Health Practicioners, Certified Palmist, and even Physical Fitness trainers!
Do you have a standard pricing system for your services? If so, please share the details here.
Our Coaches fee's are very affordable for all budgets, and we offer Student, Military, Police, and Senior Citizen discounts. Our average fee's range from $65 up to $150+/hr Some Coaches offer one-on-one weekly or monthly packages, classes and workshops ranging from $25 -$1500 to register. Each coach sets their individual fee's based on their experience, training, and expertise. No client is ever obligated to book a set of sessions.
How did you get started in this business?
After spending over 20 years teaching, and in sales, I realized everyone came to me about their problems. I discovered my true calling -guiding others toward living their best, positive life. I literally began meeting clients at at cafe's in 2006, as a single Mom, on a budget, while continuing my education. I began my own practice in 2007.
What types of customers have you worked with?
Individuals and couples going through relationship problems are our highest number of clientele.
Engaged couples seeking premarital advice are happily encouraged with our services that cover the top 20 secrets to keeping live for a lifetime.
Next, personal recovery from anxiety and depression using drug free remedies is something many are interested in learning.
Those who need Career coaching, To discover their calling. Living life with passionate purpose creates fulfillment, self worth. And certainly enhances relationships since those who have found their calling are not codependent or leaning on a partner to feel fulfilled.
---
Services offered