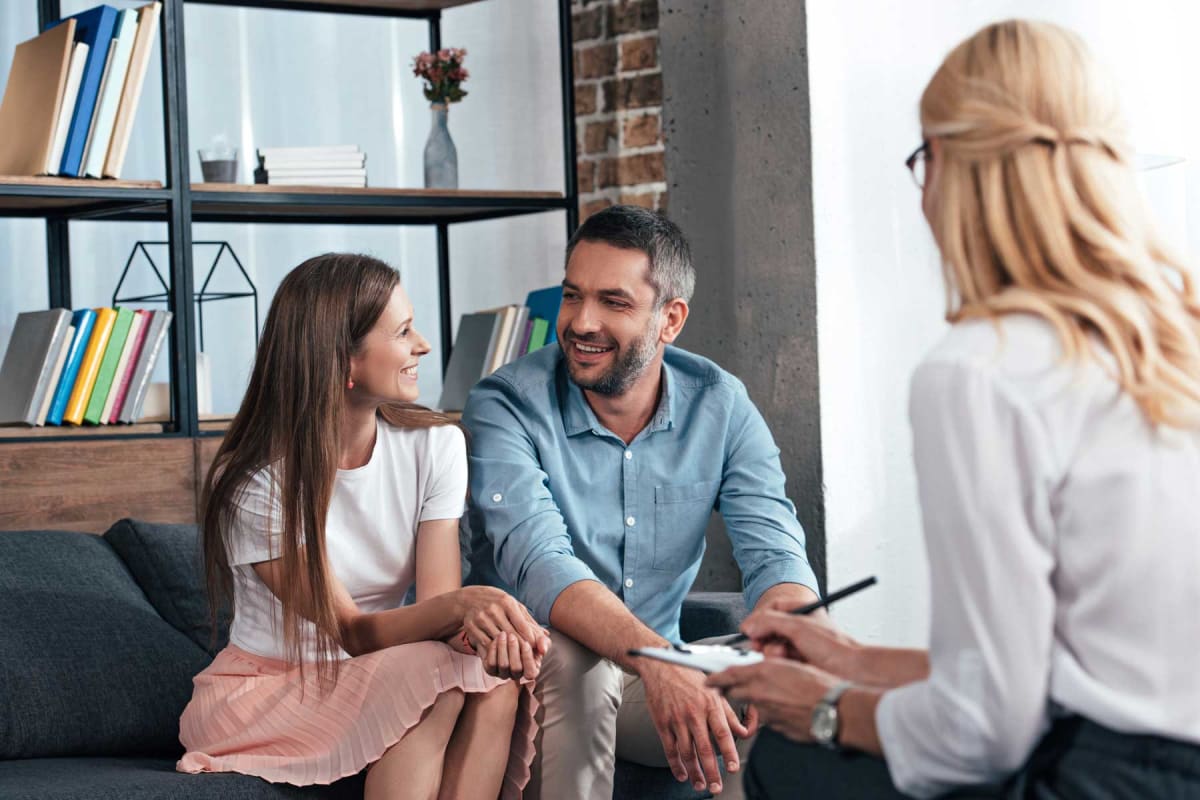 How much does marriage counseling cost?
How much does marriage counseling cost?
$90 – $250
traditional therapy cost per session
$50 – $100
online therapy cost per week
---
Get free estimates for your project or view our cost guide below:
$90 – $250
traditional therapy cost per session
$50 – $100
online therapy cost per week
---
Get free estimates for your project or view our cost guide below: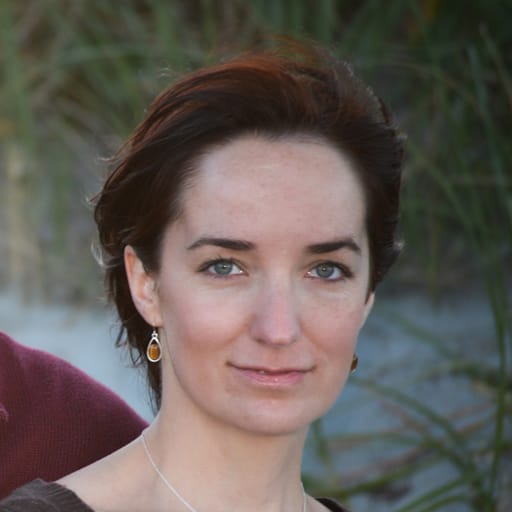 Fact-checked by
Tom Grupa
Marriage counseling cost
Marriage counseling costs $90 to $250 per session for in-person or virtual traditional therapy. Online marriage counseling prices are $50 to $100 per week on average. A 4- to 12-week marriage counseling package costs $400 to $1,200, while an intensive 1- to 4-day couples therapy retreat costs $1,400 to $5,500+.
Cost of marriage counseling
Type
Average cost
Details
Local counseling
$120 – $250 per session

60- to 90-minute in-person counseling session

Virtual counseling
$90 – $230 per session

60- to 90-minute virtual counseling
Conducted via Zoom or other video media platform

Online counseling membership service
$50 – $100 per week

Video- and text-based messaging
Often includes 1 live virtual session per week and unlimited text or email

Local or virtual multi-session package
$400 – $1,200

4 to 12 sessions at a discounted rate
In-person and online options available

Intensive therapy retreat
$1,400 – $5,500+

1- to 4-day program
Designed to replace several months of counseling sessions
Cost factors of marriage counseling
Several factors affect the cost of marriage counseling, including:
Duration –Some couples may need just a few sessions to resolve a minor issue or to get guidance on making one major decision, while others need several months to work through multiple issues.

Experience & specialties

A licensed marriage and family therapist (LMFT) typically holds a master's degree and may charge less than a psychologist with PhD level education.

A senior therapist who's been in practice 5 to 10 years typically charges more than a newly licensed graduate building their business.

Fee structure – Many therapists offer a sliding scale, per-session rate based on household income or the size of the family.

Format

Online marriage counseling membership services are cheaper than most face-to-face counseling session options.

Most private practice therapists charge the same rate for virtual and in-person sessions because they are charging for their time and expertise. Still, virtual therapy sessions don't require travel expenses and extra travel time, so the overall cost may be lower.

Location – Counseling prices are higher in major metropolitan areas like New York and Los Angeles than in smaller towns.

Method – Therapists using the Gottman method often charge a higher fee for the initial assessment sessions required before beginning the actual therapy sessions.

Packages & discounts

Counselors often reduce their per session rate when you commit to 6 to 12 sessions.

Some therapists charge a discounted rate when paying with cash instead of a credit card.
Online marriage counseling
Online marriage counseling costs $50 to $100 per week on average. Most online therapy services offer unlimited text, audio, or video messaging, allowing communication multiple times during the week instead of in one session. Still, some couples prefer the real-time, personal interaction of traditional counseling.
Online marriage counseling pros and cons
Pros
>Cons

Cheaper than traditional therapy
Convenient
Multiple communication formats (text, audio, video messaging)
Can typically start right away
Helpful for social anxiety

No in-person interaction
No use of body language or tone of voice when communicating via text or email
Some couples prefer a set appointment schedule
Some therapy techniques are challenging to use online
Couples therapy
Couples therapy costs $90 to $250 per session for traditional or $50 to $100 per week for online therapy. "Couples therapy" is used interchangeably with "marriage counseling" but it also includes therapy for dating or engaged couples, with the same purpose of improving and strengthening the relationship.
Premarital counseling costs $90 to $175 per hour or $350 to $900 for a 4- to 8-session package. Church affiliated premarital counseling often costs less. Most therapists recommend 8 to 10+ weeks of premarital counseling. Some programs use a combination of individual and joint sessions.
Is marriage counseling covered by insurance?
Most marriage counseling is not covered by insurance unless it is due to a medical or mental health diagnosis of you or your partner. Contact your insurance provider for coverage options.
Many employers now offer an Employee Assistance Program (EAP) which may include free counseling services.
Is marriage counseling worth the cost and does it work?
Marriage counseling works in most cases when both partners actively participate and work together on the relationship during and after the sessions. Research shows current marriage counseling techniques like Emotionally Focused Therapy (EFT) and the Gottman Method have a 70% to 75%+ success rate.
Marriage counseling is often worth the cost even for happy couples. Benefits of marriage counseling include:
Better communication.

Improved intimacy.

Better understanding of your needs and how to express them.

Learn how to listen to your partner and understand their needs.

A neutral and respectful space for both partners.

Helps to connect or reconnect with your partner.
Alternatives if you can't afford marriage counseling
While marriage counseling can be expensive, the average cost to get a divorce is $10,000 to $15,000. If you can't afford marriage counseling, consider one or more of the following alternatives:
Book therapy sessions with a marriage counseling intern.

Consider group sessions or classes.

Check local public health facilities for low or no cost therapy options. These clinics may have a busier schedule but are more affordable than a private practice counselor.

Look for a university with a grant-funded research study program.

Try a free or low-cost online course with activities to complete together as a couple.

Use a wellness mobile app like Couply or Relish.
What to expect from marriage counseling
In the first session, you and your partner will discuss your issues and goals with the therapist. The therapist may ask questions or have you complete a detailed questionnaire to clarify your problems and concerns. The therapist then develops a goal-oriented plan for the upcoming sessions.
The therapist may use one or several methods, tools, and techniques to help you and your partner work towards resolution and improve the relationship. You may have homework to do alone or together before the next session.
How long does marriage counseling last?
Marriage counseling lasts 3 to 6 months on average. A couple seeking therapy to resolve one small issue may benefit from fewer sessions, while a couple considering divorce may need 6+ months.
Most counselors recommend committing to at least 3 months with one session per week, as becoming comfortable with the therapy process and opening up to the therapist and each other takes time. Weekly therapy sessions typically last 45 to 90 minutes.
When to seek marriage counseling
Consider seeking marriage counseling if:
Communicating with your partner is consistently negative and leads to fighting.

You have more negative interactions with each other than positive.

You have the same disagreement over and over without resolution.

You are no longer communicating with each other and are living separate lives.

The intimacy in your relationship has dwindled or is non-existent.

You or your partner are keeping secrets or being dishonest.

One or both of you were unfaithful.

You are thinking about being unfaithful.

You are afraid to talk with your partner about something important.
Finding and hiring a marriage counselor
Before hiring a marriage counselor near you, be sure to:
Research different therapy methods and search for a counselor certified in the method that sounds like a good fit for you and your partner. Two common, science-backed therapy methods are Emotionally Focus Therapy (EFT) and the Gottman Method Couples Therapy.

Browse their reviews on Thervo and Google.

If you feel comfortable asking, get referrals from friends, family members, or your doctor.

Search the member directory for the American Counseling Association (ACA) or the American Association for Marriage and Family Therapy (AAMFT).
Questions to ask
How long are your sessions?

Do you charge by the hour or by the session?

What training and certification do you have?

What therapy methods and techniques to you use?

How many sessions do you think we need?

Do you bill the insurance company directly if our therapy is covered?

Do you offer discounted packages, payment plans, or sliding scale rates?

What should we do to prepare for the first session?