How much does it cost to trademark a business name or logo?
How much does it cost to trademark a business name or logo?
$250 – $350
cost per class when self-filing
$750 – $2,400
cost per class for trademark attorney service
---
Get free estimates for your project or view our cost guide below:
$250 – $350
cost per class when self-filing
$750 – $2,400
cost per class for trademark attorney service
---
Get free estimates for your project or view our cost guide below: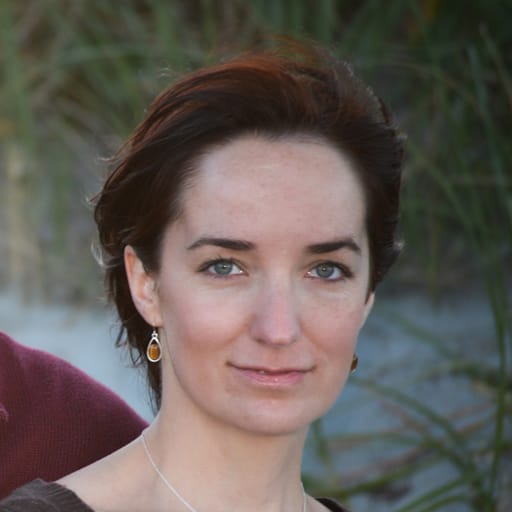 Fact-checked by
Tom Grupa
Average cost to trademark a name or logo
The average cost to trademark a business name or logo is $250 to $350per class of goods or services when filing yourself. Trademark attorneys charge $750 to $2,400 per class, including the filing fees, while trademark services charge $300 to $850 per class. Registering a state trademark costs $50 to $75.
The total cost to trademark a logo or name depends on the application type you choose and the number of classes of goods and services you select.
Cost to trademark a logo or name

| Trademark filing type | Average cost (per class) |
| --- | --- |
| Self-filing / government filing fees only | $250 – $350 |
| Trademark attorney | $750 – $2,400* |
| Trademark service | $300 – $750* |
| State trademark (protection only within state borders) | $50 – $75 |
*Includes government filing fee.
Trademarking your business name and logo requires two separate applications.

Goods and services are categorized into 45 international classes. If your business falls under multiple classes, you will pay a filing fee for each class. For example, if you sell t-shirts and also sell printing services to add custom designs to those t-shirts, those are two separate classes.
Get free estimates from trademark attorneys near you.
What is a trademark?
A trademark refers to any word, phrase, design, or symbol that explicitly identifies your business and distinguishes it from competitors. Registering with your state or nationwide with the United States Patent and Trademark Office (USPTO) protects your name, phrase, or logo from being used by anyone else in that area.
If you are only doing business within your state, a state trademark may be sufficient protection.

A federal trademark is the best choice if you plan to do business across state lines.
Federal trademark cost
Federal trademark filing fees are $250 or $350 per class of goods, depending on which application you file. The USPTO offers two application options. The TEAS Plus application is cheaper but requires submitting a complete initial application. The TEAS Standard application costs more but has fewer initial requirements.
TEAS Plus vs. TEAS Standard trademark applications
Application type
Filing fee (per class of goods/services)
Details
TEAS Plus
$250

Must select your goods/services from the Trademark Identification (ID) Manual's acceptable goods/services list
Must provide all required additional statements
Must be completed and submitted by a U.S. licensed attorney if you live outside the U.S.

TEAS Standard
$350

Can write a description of your goods/services instead of choosing from a list
Can provide required additional statements after submitting the application
Can submit initial application and designate a U.S. licensed attorney after (if you live outside the U.S.)
Additional statements are required if you've already registered the mark under a different owner name, the mark is currently in use in a different location, or the mark includes:
Color

A design or stylized font

Non-English words

Non-Latin characters

The name or portrait of a living person
Trademark attorney fees
Trademark attorneys charge $500 to $2,000+ for trademark service, not including the government filing fees. Hiring a trademark attorney is not required for trademark registration if you are a U.S. resident, but an attorney can ensure your application is complete and has the best chance of USPTO approval.
Trademark attorney service may include:
Consultation

Initial search to confirm no one else is already using the trademark

Help drafting your description of your goods or services

Assisting with logo or character drawing

Completing and filing the trademark application

Providing a registration certificate upon approval

Sending cease and desist letters

Responding to USPTO refusals
Trademark service fees
Registering a trademark through a trademark service costs $50 to $400 plus USPTO filing fees, depending on the company and package. Trademark services offer a cheaper alternative to hiring a trademark attorney and typically include:
Basic trademark search

Assistance completing the trademark application

Filing the application with the USPO
Higher prices are for packages including extra services like cease-and-desist letters, assistance creating the required digital drawing, and ongoing trademark monitoring.
Trademark maintenance fees
Once you have an active trademark, you must use it in commerce and file additional documents at specific intervals to keep it active. Along with the documentation and filing fees, you'll need to supply a specimen showing how you are using the trademark with your goods or services.
Trademark maintenance requirements
Due
Fee (per class)
Details
Between the 5th and 6th year
$225 – $325

File a Section 8 "Declaration of Use" form confirming you are still using the trademark.
Supply a specimen for each class.

After 5 years continued use
$425 – $525

File a Section 15 "Declaration of Incontestability" form claiming incontestable rights.

or

File a combined Section 8 & Section 15 form.

Between the 9th and 10th year (then every 10 years)
$525 – $725

File a Section 8 "Declaration of Use" or "Excusable Nonuse" form.
File a Section 9 renewal application.
Supply specimen for each class.
Additional trademark fees
Additional fees may apply during the trademark application process and once the trademark is registered. The following situations typically incur extra fees:
Failing to meet the application requirements

Filing a Statement of Use (SOU) form (required if you register the trademark before you start selling goods or services)

Amending your intent-to-use form

Requesting an extension on a required document

Requesting an extension for a response to USPTO office action

Registering your name with other countries if you do international business

Petitioning to cancel trademark
Trademark registration process
The trademark process involves several steps:
1. Select a mark. You first need to choose a mark, mark format, and identify the goods and/or services to which your mark will apply. A mark may be a standard character mark, a stylized/design mark, or a sound mark.
A standard character mark is the most flexible and protects the wording itself, not the font, color, or design. For example, the Nike brand name is a standard character mark.

A design mark protects either the wording combined with the design or the design elements alone. Nike's swoosh logo is a design mark.

If you need help creating your design mark, logo design costs $100 to $1,000 from a freelance designer or $1,000 to $5,000 for a design from a professional designer.
2. Conduct a search. Before preparing your application, search existing trademarks to determine if anyone has already claimed the rights to the same or similar trademark. The USPTO's Trademark Electronic Search System (TESS) is free, but they recommend expanding your search beyond that database. Trademark attorneys typically include this service in their fee.
3. Prepare and submit your application. You must use the USPTO's Trademark Electronic Application System (TEAS) to submit your trademark application. If you hire a trademark attorney, they will prepare and file the required documentation. Otherwise, you'll need to create an account to access and complete the forms.
4. Work with the assigned attorney. Once the USPTO confirms your application meets the minimum requirements, they forward it to an examining attorney. The attorney reviews the application in more depth and communicates with you if any corrections are needed. If you've hired a trademark attorney, they may handle these correspondences.
State trademark cost
Filing a state trademark costs $50 to $75 per class on average, though some states charge as little as $10 per class and some charge as much as $100+ per class. The state trademark registration process is typically faster than registering a federal trademark, but it only protects you within that state.
Get free estimates from trademark attorneys near you.
Some states offer expedited filing service for an extra $20 to $50.

If there is a chance you may do business outside your state in the future, consider applying for a federal trademark instead.
Trademark FAQs
What is the difference between a trademark and a copyright?
While a trademark protects a brand name, phrase, design, or logo that identifies a company, a copyright protects original artistic, literary, or musical work. Copyright is automatic when a work is created but registering the work with the U.S. Copyright Office makes it easier to enforce.
Should I trademark my logo or my business name?
Trademark both your business name and your logo for the maximum protection. If filing for both is not financially possible, trademark your business name first and your logo later.
How long does it take to get a trademark?
According to the United States Patent and Trademark Offices (USPTO), registering a federal trademark takes 12 to 18 months, depending on your filing basis. The USPTO publishes estimated timelines for each filing basis and their current trademark processing wait times online.
Processing time for a state trademark varies by state. Some states have a turnaround time as quick as one week. Many states also offer expedited processing for an extra fee.
How long does a trademark last?
A federal trademark can last indefinitely provided you continue to use it and follow the required maintenance and fee schedule. The initial trademark registration lasts 5 years before the first maintenance documentation is due.
Getting estimates from trademark lawyers
When searching for a trademark attorney near you, be sure to:
Get detailed quotes from several trademark attorneys to compare.

Check out their reviews on Thervo and Google.

Browse their website and confirm they specialize in trademark law.

Verify their credentials.

Choose a trademark lawyer who fits your budget and offers the level of assistance you need.
Questions to ask
Consider asking these important questions when hiring a trademark lawyer:
How long have you practiced law?

Do you specialize in trademark law?

What exactly do I need to trademark my name or logo?

What is included in your trademark service fee?

What other services do you offer?

Do you file the trademark application for me?

What happens if my application is denied?

Do you offer trademark maintenance assistance?