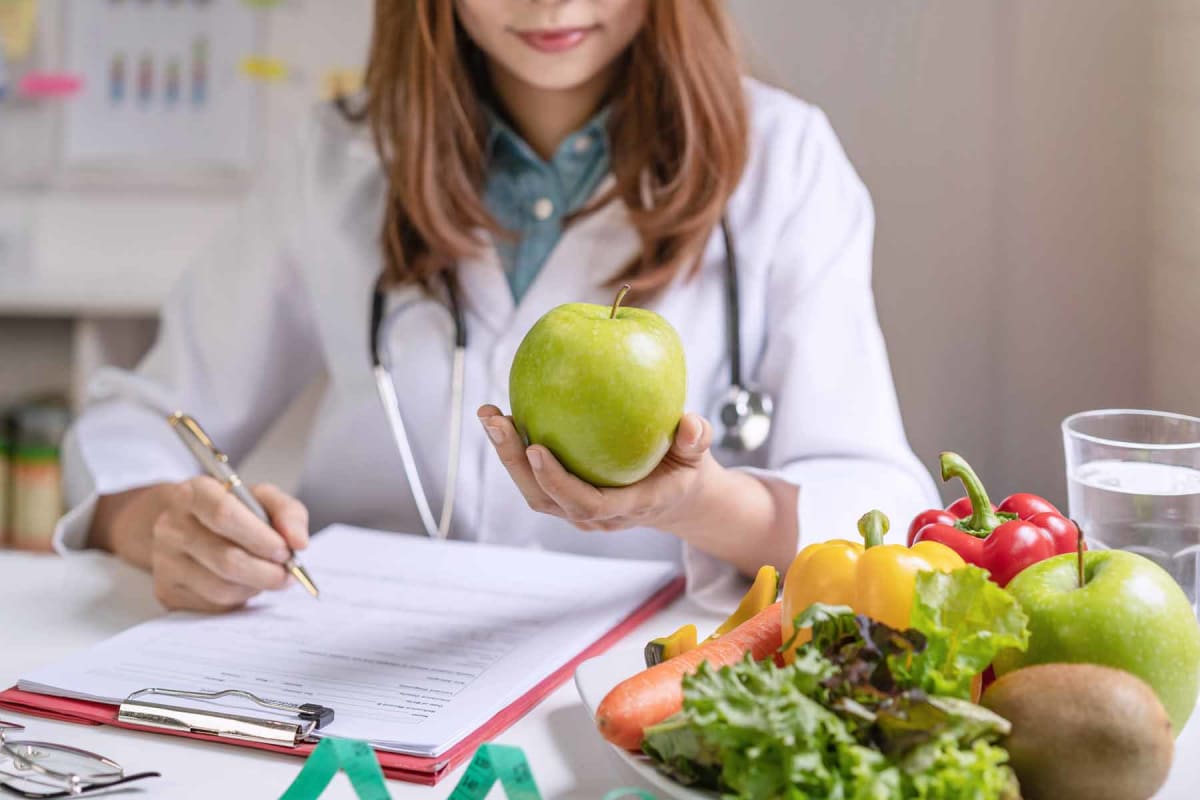 How much does a nutritionist cost?
How much does a nutritionist cost?
$70 – $100
per hour (follow-up sessions)
---
Get free estimates for your project or view our cost guide below:
$100 – $200
initial visit
$70 – $100
per hour (follow-up sessions)
---
Get free estimates for your project or view our cost guide below: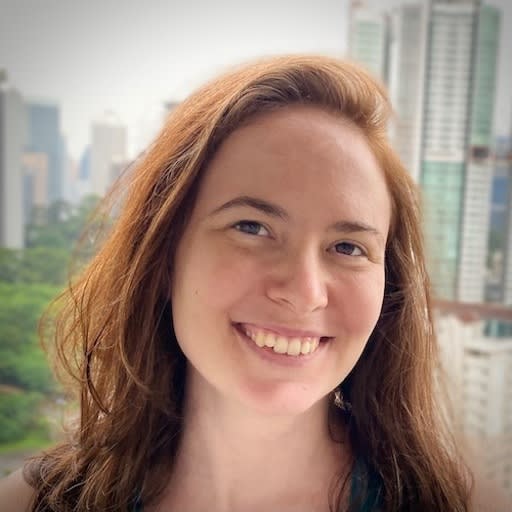 Edited by
Jennifer Carlson
Fact-checked by
Kristen Cramer
Nutritionist cost
Nutritionist costs start at $100 to $200 for the initial visit of 60 to 90 minutes total. Afterwards, follow-up sessions with a dietitian cost $70 to $100 per hour. A long-term nutrition plan costs $250 to $400 per month. These rates are for dietitian costs without insurance coverage.
Nutritionist cost per billing plan
Factor
Average cost
Initial consultation
(60 – 90 minutes)
$100 – $200
Follow-up session
(cost per hour)
$70 – $100
One-month package
(4 sessions)
$250 – $400
Get free estimates from nutritionists near you.
Nutritionist prices
Initial consultation fee
The cost for a nutritionist's initial consultation is $100 to $200 on average. This first meeting typically lasts 60 to 90 minutes. Prices may be higher if you're working with a registered dietitian who wants to examine any lab test results and do more detailed health evaluations.
Follow-up sessions
A basic follow-up session costs $70 to $100 per hour to discuss your progress with a nutritionist and ask further questions. During these check-ins, the counselor can help you make changes if the meal plan isn't working for you.
Follow-up cost by session length

| Session time (minutes) | Average cost |
| --- | --- |
| 30 | $50 – $70 |
| 60 | $70 – $100 |
| 90 | $100 – $150 |
Package prices
Nutritionist package prices vary by the frequency of the visits. Many people start out with weekly sessions. However, if you have in-depth sessions that last an hour or more, then two sessions per month may be sufficient.
Nutritionist package cost by duration

| Session time (months) | Average cost |
| --- | --- |
| 1 | $250 – $400 |
| 2 | $450 – $800 |
| 3 | $500 – $900 |
| 4 | $1,000 – $1,500 |
| 6 | $1,200 – $2,000 |
| 12 | $2,500 – $3,500 |
Nutritionist cost factors
Several factors affect the cost of hiring a nutritionist:
Education level – Nutritionists with more experience, extra degrees, or more medical specialties tend to charge more.

Pricing structure – Some nutrition coaches charge per session, while others charge by time spent in ongoing consultations or package deals. They typically offer discounts for long-term plans.

Health analysis level – Extended sessions where a dietitian analyzes your lab tests and exact calorie intake will cost more than general sessions with a nutritionist.

In-person vs. virtual – Online sessions typically cost less than in-person sessions since there is no travel time involved.

Insurance – You pay lower copay prices if your insurance provides preventive health care through medical nutrition counseling for a chronic condition.

Geographic location – City clinics in higher cost-of-living areas typically have higher rates than suburban or rural locations.

Additional services – Personalized meal plans, grocery store tours, cooking demonstrations, and pantry makeovers come at additional cost.
Nutritionist vs. dietitian
Nutritionists vary widely in their expertise and qualifications, while dietitians typically have much more training and medical knowledge.
Nutritionist vs. dietitian
Nutritionist
Dietitian

No degree or minimum education requirement
Variable regulation in each state to work with or without a license
Provides general nutrition advice
May lack clinical training
Emphasizes holistic health
Works in settings like fitness or health centers

Bachelor's degree minimum with testing & internship required
Licensed & governed by national standards
Prescribes diets for specific medical conditions & diseases
"Dietitian" title is only legal with a degree
Works in outpatient healthcare centers & hospitals
Nutritionist & dietitian specialties
You can find a nutritionist or dietitian trained in the following specializations:
Pediatric – These professionals focus on infant and child nutrition, often board-certified in Pediatric Nutrition (CSP).

Renal – These dietitians assist patients with kidney disease, typically in dialysis centers. Look for board certification in Renal Nutrition (CSR).

Oncology – These professionals support cancer patients during treatment to ensure proper nutrition and weight. A specialist in this field will have board certification in Oncology Nutrition (CSO).

Sports dietetics – This specialization is for enhanced athlete performance and long-term sports training.

Diabetes – A nutritionist who helps diabetic patients with blood sugar control and overall nutrition will hold Certified Diabetes Educator (CDE) credentials.

Eating disorders – A dietitian who provides specialized care for those with eating disorders is a Certified Eating Disorder Registered Dietitian (CEDRD).

Geriatric – A nutritionist who is board-certified in Gerontological Nutrition (CSG) will focus on elderly nutrition, often in assisted-care facilities.

Weight management – These counselors emphasize strategies for weight loss or weight gain, from meal plans to calorie tracking.
Get free estimates from nutritionists near you.
Nutritionist FAQs
What is a nutritionist, and what does a nutritionist do?
A nutritionist is a health professional who treats chronic conditions with custom diet plans. Although people use the terms "nutritionist" and "dietitian" interchangeably, they do different things:
A nutritionist plans meals and helps clients reach health and fitness goals. General nutritionists without degrees aren't qualified to diagnose, treat, or create diets for people with medical conditions. A nutritionist cannot prescribe medicine, either.

A registered dietitian conducts a full health assessment for the client. This licensed professional often works in networks of health insurance providers and is the most qualified to diagnose and treat illnesses with dietary plans and supplements.
Is hiring a nutritionist worth it?
Hiring a nutritionist is worth it for people who want:
Personalized dietary meal plans

A holistic health approach

Customized food & nutrient education

Extra motivation & accountability to stay healthy

Exposure to new diets or foods
When should you see a nutritionist?
Many people start seeing a nutritionist when they need help managing chronic health conditions like diabetes, high blood pressure, various hormonal imbalances, and many more issues.
You should also see a nutritionist if:
You struggle to lose weight or to maintain healthy weight gain.

You struggle with digestive problems or IBS.

You're trying to conceive despite medical complications.

You want support treating eating disorders.

You're training for a half-marathon or competitive sport.

You have uncomfortable symptoms when you eat certain foods and don't know how to manage your possible food allergies.
What can I expect at my first nutritionist appointment?
At your first appointment with a nutritionist, you can expect to answer questions about your health concerns, current diet, eating habits, and your general lifestyle. The specialist needs to assess your needs before planning the next steps. You can also discuss your personal health goals and ask dietary questions.
Bring any relevant copies of your medical history, recent diagnoses, and test results with you.

The nutritionist will also need a list of your medications and foods you're allergic to.
Can a nutritionist or dietitian prescribe medications?
In some states, an officially registered dietitian can prescribe over-the-counter supplements like high-dosage vitamins. However, only licensed medical doctors or physicians, pharmacists, psychologists, and psychiatrists can prescribe medication. Most nutritionists and dietitians prescribe meal plans or diets.
Does insurance cover a nutritionist?
Many insurance plans cover nutritionist fees, including:
Cigna

Blue Cross Blue Shield

Tricare

United Health Care

Medicare Part B

Moda

Medicaid (in certain states only)
Qualifications for coverage and payment limits vary according to the insurance provider. The nutritionist may need official dietitian certification in order to qualify for insurance coverage.
How do I find a nutritionist?
You can find a nutritionist by asking your doctor for referrals or checking if any certified nutritionists work at your local gym or community activity center.
When looking for a nutritionist near you, be sure to:
Ask for a dietitian's proof of:

Certification from the Academy of Nutrition and Dietetics' Accreditation Council for Education in Nutrition and Dietetics (ACEND)

Registered dietitian (RD) or registered dietitian nutritionist (RDN) credentials

A degree in dietetics and clinical- or public-health nutrition

Completed internship of at least 6 months

Passing the national board CDR exam

Check a Certified Nutrition Specialist's or Clinical Nutritionist's proof of:

Master of science degree or doctorate in nutrition and health studies

Supervised internship

Published nutrition case study reports

Ask about a nutritionist's proof of any college education or other course completions. A general "nutritionist" can be well-educated or uncertified.

Request a list of references from their past clients.

Read their reviews on Thervo and Google.

Compare three quotes from different nutritionists.

Beware of hiring a nutritionist who pushes you to buy one specific brand of health supplements or products alone. These scammers are often affiliate marketers disguised as nutritionists without real credentials.
Questions to ask nutritionists
Ask a potential nutritionist these questions to see if they'll suit your needs:
Are you certified as a dietitian, a nutritionist, or a nutrition coach?

How do you charge, and what's your minimum fee?

Can I get discounts for long-term plans?

Do you have degrees in nutrition for diabetics, general health, athletes, or as part of a personal training program?

Have you received any training in psychology to help with eating disorders?

Which diet type do you recommend for me and why?

Are there foods I need to avoid, and if so, why?

Do I have signs of a vitamin deficiency, and can you confirm it with lab tests?

Can you make meal plans for me?

What can you suggest to help me maintain a healthy body weight?

Are you available to take me grocery shopping or teach me to cook?

Do you offer meal prep service plans?

Will you recommend any health supplements for me? How would they help?

How could my medications be affecting my cravings and eating habits?

Does your advice include behavioral strategies or more calorie counting?

Will any type of health insurance help cover your fees?

Do you have an online support group to give me long-term advice?

How do you track the effects of these dietary changes over time?