How much does divorce mediation cost?
How much does divorce mediation cost?
$2,000 – $8,000
average total cost
---
Get free estimates for your project or view our cost guide below:
$2,000 – $8,000
average total cost
---
Get free estimates for your project or view our cost guide below: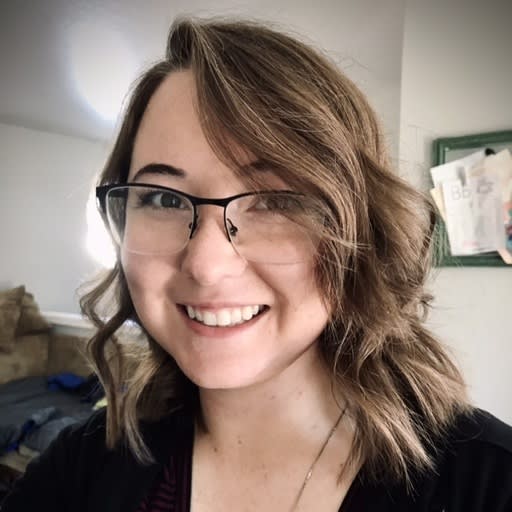 Fact-checked by
Tom Grupa
Average cost of divorce mediation
The average cost of divorce mediation is $2,000 to $8,000. Mediators charge $150 to $500 per hour for their services, which include paperwork, court filing fees, and negotiation. Using a mediator for a divorce costs less than hiring lawyers but is only successful when both parties are willing to compromise.
Average divorce mediation cost

| | |
| --- | --- |
| National Average Cost | $5,000 |
| Minimum Cost | $1,000 |
| Maximum Cost | $9,000 |
| Average Range | $2,000 to $8,000 |
Cost data is from research and project costs reported by Thervo members.
During divorce mediation, you and your spouse work through important issues like finances and child custody. A neutral mediator facilitates the discussion and helps you come to an agreement.
Divorce mediator cost
Divorce mediation costs $2,000 to $8,000 total, or $1,000 to $4,000 per person, and can be used in addition to a lawyer or instead of one. If your divorce is amicable or if your assets are fairly simple, you may want to hire a mediator instead of a lawyer.
Most mediators charge per hour, but some have a flat fee for simple services. Most rates include mediation and any necessary paperwork to process the divorce after you both agree on the terms. Non-attorney mediators typically charge less than attorney mediators.
Divorce mediation cost factors
These factors may affect the overall cost of divorce mediation:
Experience level – Attorney mediators and experienced professionals tend to charge more than non-attorneys or inexperienced mediators.

Location – Overall costs vary depending on location. Filing fees are more expensive in highly populated states like California, compared to less-populated states like Montana.

Set-up fees – Some mediators charge an extra set-up fee, which covers paperwork, administrative fees, and familiarizing themselves with your case.

Private vs. public – Private mediators tend to cost more than community-based services, which are often discounted, free, or income-based.

Complexity – Retirement accounts, investments, or business valuations will increase costs because you may need outside experts to divide complex assets.

Custody – Divorces involving custody, child support, and alimony tend to be more complicated, especially when there are disputes.

Willingness to compromise – If both parties cannot agree on major topics like custody or assets, the divorce may go to trial, increasing costs.

Number of sessions – If the mediator charges by the hour instead of a flat fee, more sessions will result in a higher overall cost.

Court / filing fees – Your local court will charge $75 to $450 to file divorce paperwork, depending on the location. Most mediators include this filing fee in their standard rate.
Additional costs during divorce mediation
Other expenses during mediation may include:
Moving costs – The cost to hire a moving company is $1,500 to $4,300+ on average, depending on the amount of items being moved and if it is a local or long-distance move. During a divorce, one or both spouses may need to pay for a new place to live and move there.

Therapy – Therapy costs $50 to $150 per session without insurance or $20 to $50 per session with insurance. Divorce is stressful, and it may be helpful for you or your children to work through it with a therapist.

Childcare – If you have children, consider asking a trusted family, friend, or childcare center to watch them during meetings or court appearances. The cost to hire a babysitter instead is $14 to $25+ per hour, depending on the number of children.

Real estate – If you own a home, you may need to hire an appraiser or realtor to sell property, refinance the mortgage, or calculate how much the home contributes to your total assets.
Divorce litigation vs. mediation vs. arbitration
There are three major categories a divorce may fit into:
Litigated – Litigation happens when one or both parties hire a lawyer. Hiring a divorce lawyer costs $7,000 to $15,000 on average. These cases are often contested and tend to go to court, making them costly and time-consuming. Uncontested, collaborative divorces use lawyers to settle the terms outside of court instead.

Mediated – A mediator helps the two parties come to an agreement but does not have the power to make any final decisions for them.

Arbitrated – Unlike a mediator, an arbitrator can make decisions regarding the case. Arbitrated divorces are best for couples who want to settle outside of court but may not be able to come to a mutual agreement on every issue.
Pros and cons of divorce mediation
Mediation may be able to save the couple time and money on a divorce, but it's not appropriate for every case.
Pros and cons of divorce mediation
Pros
Cons

Costs less than lawyers
Less contention
Helps avoid court battles

Success is not guaranteed
Only works if both parties are willing to compromise
Divorce mediation FAQs
What is divorce mediation?
Divorce mediation is when a neutral third-party mediator helps you and your spouse negotiate the terms of the divorce. This happens over one or more sessions, after which the paperwork is sent to a local court.
Who pays for divorce mediation?
Most couple choose to pay for divorce mediation through a joint bank account or split the cost equally. Sometimes, the higher-earning spouse agrees to pay for mediation.
How long does divorce mediation take?
Most divorce mediations take 3 to 6 months. The number of sessions required depends on the complexity of the case, the willingness of the spouses to compromise, and how often they can meet.
When is divorce mediation not recommended?
Divorce mediation is generally not recommended if any of the following apply to you:
There is a history of domestic violence or abuse in the marriage.

One spouse is suspected of hiding assets.

One or both parties are unwilling to cooperate.
How to pick a divorce mediator
When choosing a divorce mediator near you, follow these steps:
Get 3+ estimates from different mediators to compare.

Read reviews on Thervo and Google.

Choose someone with a good reputation and experience.

Pick a mediator that makes you feel comfortable and respected.

Get a written estimate and contract before any work begins.
Questions to ask
Ask the following questions when looking for a mediator near you:
How long have you been a divorce mediator?

Do you offer free consultations?

How long do you think my case will take?

Will anyone else be working on my case with you?

What are your rates? Do you charge by the hour?

Can you give me a contract in writing?